Forestry News - 2021
---
09/29/2021
SIU professor contributes to congressional climate change report by Tim Crosby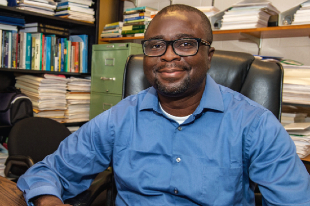 Kofi Akamani, associate professor in the School of Agricultural Sciences, will help write a chapter on ecosystems for the Fifth National Climate Assessment. The report evaluates the impacts of climate change on human and natural systems in the United States and is the government's premier report on climate change impacts, risks and adaptation across the nation. (Photo by Russell Bailey)
---
09/16/2021
SIU's 24-hour BioBlitz yields 300 plant and animal species on campus by Tim Crosby


A 24-hour BioBlitz, the first one held among the campus community at Southern Illinois University Carbondale, found more than 300 species of flora and fauna living in the area.
---
05/03/2021
First phase of SIU's premier multipurpose trail system opens to public by Christi Mathis


Years of planning. Countless hours of hard work. And now, Southern Illinois University Carbondale's Touch of Nature Multiuse Trail System may be destined to become one of the Midwest's premier mountain biking parks.
---
Forestry News - 2020
---
12/10/2020
SIU creates virtual tree tours as it seeks to continue Tree Campus tradition by Christi Mathis


Even if you're miles away from the beautiful campus, you can now check out Southern Illinois University Carbondale's eclectic variety of trees and learn more about them, courtesy of a free, new Virtual Tree Tour and a 360 Degree Virtual Tree Tour.
---
11/13/2020
Hot on the slow trail of Panama sloths by Joshua Rapp Learn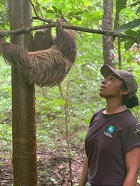 They may seem lazy and move at the pace of 2020 election ballot counting, but sloths are pretty quick to react when they feel threatened.
---
07/20/2020
SIU earns fifth consecutive Tree Campus USA honor


Southern Illinois University has earned national recognition as a 2019 Tree Campus USA for its commitment to a green and sustainable campus and effective urban forest management. It's the fifth consecutive year the Arbor Day Foundation has honored the university.
---
01/15/2020
Dr. Kofi Akamani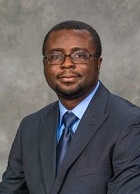 Dr. Kofi Akamani, Assistant Professor in the Department of Forestry at Southern Illinois University Carbondale, is a genuine example of the old adage "a gentleman and a scholar."
---
Forestry News - 2019
---
08/26/2019
SIU is now the highest accredited university arboretum in Illinois by Christi Mathis


Southern Illinois University Carbondale has long been known for its beautiful campus but its commitment to nurturing forested areas and incorporating educational components recently earned national recognition.
---
05/09/2019
Leading the Pack: Students are always the priority for 'Forestry Mom' Patti Cludray by Hannah Erickson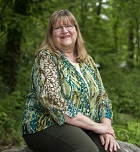 Every student needs someone to talk to while away from home. Thankfully, SIU forestry degree program students have Patti Cludray.
---
Forestry News - 2018
---
10/04/2018
Student works to determine the impact white-tailed deer have on tree regeneration and ecosystems


Managing diverse ecosystems is no easy feat. And in the Midwest, deer can make it even tougher. That's why a team of student and faculty researchers at Southern Illinois University Carbondale are hard at work determining the true impact deer have on forests, and what can be done about it.
---
09/11/2018
These foresters started with a student organization: now they are fighting wildfires out west


Forest fires in the western part of the United States have increased rapidly in recent decades, and the wildfire season is lasting longer than ever before.
---
08/22/2018
Timber! Lumberjacks and Lumberjills are putting on a show across the state by Hannah Erickson


Steeped in a 68-year tradition, the forestry club at SIU is a long-time competitor in timber sports. This summer, that tradition continued as several students participated in the Illinois State Fair Paul Bunyan Lumberjack Show, and others prepare for the DuQuoin State Fair Paul Bunyan Lumberjack Show.
---
07/31/2018
Managing water and protecting the environment: Professor provides local farmers with another tool to assist in water quality


By 2050, an estimated 9 billion people will be dependent on the earth's farms to feed them. But as the need increases, so do environmental challenges. That's why researcher and professor, Jon Schoonover, is diligently working to provide local farmers with sustainable water quality practices.
---
07/19/2018
International study gives students a new perspective on land management issues


Poor funding, underemployment and misinformation are all common challenges for proper land management in the United States. But while travelling internationally, several Southern Illinois University Carbondale students have discovered unique solutions.
---
Forestry News - 2017
---
12/15/2017
A walk in the park leads SIU student to a degree in forestry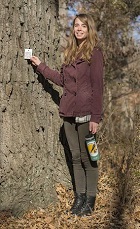 It all began with a walk in the park, but has lead Gabby Will to become more than she thought she could. When she strolls across the stage during Saturday's commencement to claim her bachelor's degree in forestry, it will be as much more than a student, thanks to her diverse experiences at Southern Illinois University Carbondale.
---
10/11/2017
Graduate student assisting in clouded leopard reintroduction study by Andrea Hahn


Evan Greenspan, lower left, a graduate student in forestry at Southern Illinois University Carbondale, is part of a study testing public attitude in Taiwan about a possible reintroduction of the rare and elusive clouded leopard, which is now extinct in Taiwan.
---
Forestry News - 2016
---
06/03/2016
Developing a Statewide Prescribed Fire Needs Assessment for Illinois
In the Spring of 2012, Dr Charles Ruffner received an IDNR State Wildlife Grant (WPF #12-L12W) to investigate and report on the Prescribed Fire needs of the state of Illinois using a survey document disseminated to the over 500 prescribed fire practitioners across the state.
---
04/26/2016
Field Camp Leads to Park Service and Forestry Service Careers
For Logan Park, it was a five-month hike on the Appalachian Trail that set him on his career path. For A.J. Neilan, it was a summer of volunteer work – and Park's forestry summer camp.
---
Forestry News - 2015
---
01/30/2015
Student to Meet With Nation's Ag Industry Leaders
Emily Loehmer, a Southern Illinois University Carbondale graduate student, wants to make an impact in public health nutrition. She'll have the chance to meet policy makers and experts in that area at the U.S. Department of Agriculture's Agricultural Outlook Forum next month as a participant in the Student Diversity Program, a section of the forum.
---
01/09/2015
Applied Academics by Andrea Hahn
This summer, 17 students joined assistant professor Logan Park on the "mother of all field trips" – also known as Forestry 422: Park and Wildlands Management Camp.
---
Forestry News - 2013
---
10/29/2013
Trees are Tutors in SIU Forestry Program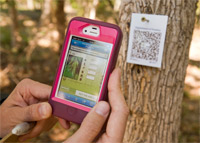 Trees have taken the role of tutors for students in a tree identification course, with the aid of QR codes.
---
10/03/2013
Forestry Has First Annual Field Day for High School Students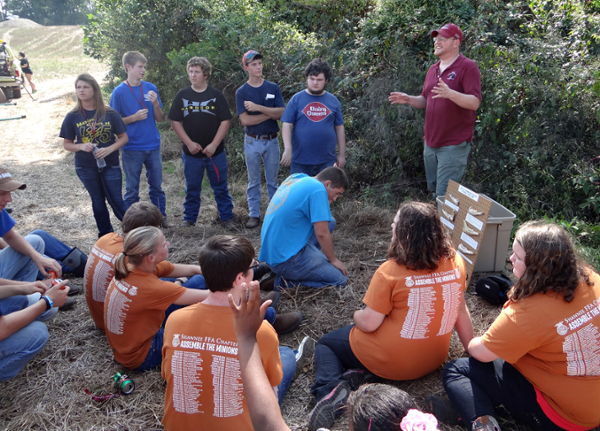 Area high school students visited University Farms to learn about forestry-related topics at the First Annual Forestry Field Day, and compete in a soil science competition sponsored by FFA.
---
09/23/2013
Forestry Team Wins Competition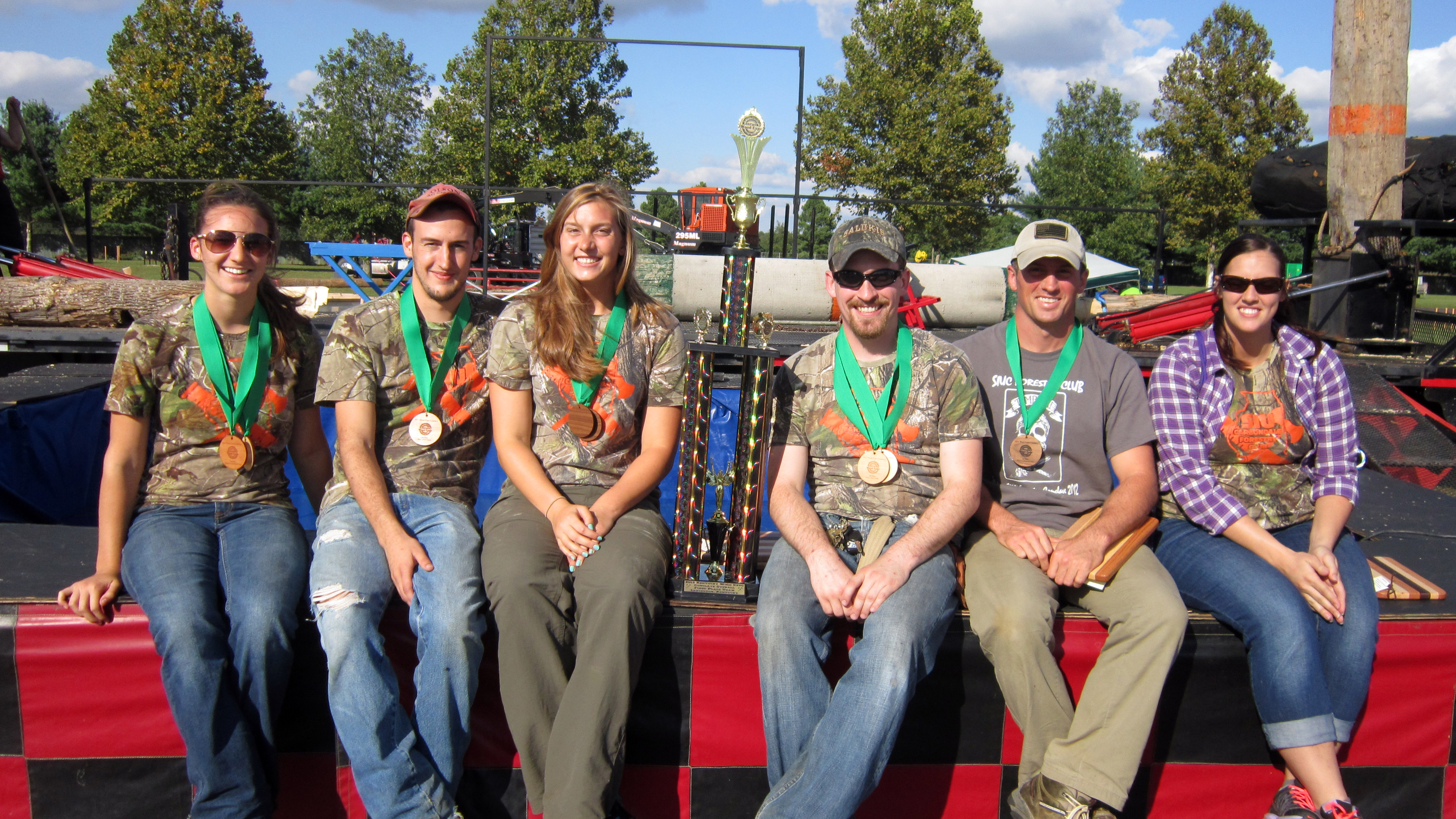 On September 21, the Forestry Team traveled to the Kentucky Wood Expo to compete against teams from the Midwest in a forestry competition. The team landed first place!
---
Forestry News - 2012
---
06/14/2012
Study Confirms Cougars Are Making A Comeback by Tim Crosby
Cougars, those wily, storied creatures that once moved like ghosts through their far-ranging North American habitat, are making a comeback. And a researcher at Southern Illinois University Carbondale -- along with a former student -- is among those spotting the trend.
---
05/30/2012
Forester Will Help Communities Across The State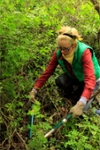 EmilyHanson, a researcher in the Department of Forestry and a new member of the College of Agricultural Sciences at Southern Illinois University Carbondale will be working with local communities to help them better manage the "forests" that line their streets and populate their parks.
---
Forestry News - 2011
---
12/12/2011
Davey Tree Scholarship Awarded To Forestry Student Marcus Rutherford by Tim Crosby


Marcus Rutherford, a senior majoring in Forestry, was awarded a $1,000 scholarship from Davey Tree Expert Co. Davey Tree is a national tree, shrub and lawn care company that grants 30 such scholarships every year across the United States. Rutherford, from Chesterfield, IL, can use the funds to pay for tuition and fees or other related costs. The award was presented to Rutherford by Tom Beshoar, a 1998 SIUC forestry graduate.
---
09/06/2011
AWRA Wins National Honors


The American Water Resources organization recently named the SIUC group as its most "Outstanding Student Chapter" in country. Dr. Karl Williard, Professor of Forestry, said the club's success stems from the energy, enthusiasm, and commitment from club members.
---
08/22/2011
Two New Tuition Programs Help Students Save


A new tuition program at SIUC helps newly entering students with family ties to SIUC save up to 20% on tuition. The new rate, referred to as the "SIUC Legacy Tuition Rate," will start being applied during the beginning of the Fall 2011 semester. Students who have parents, stepparents, or legal guardians who graduated from SIUC are eligible for the new rate.
---
08/16/2011
SIUC Earns 2011 Award For Being Military Friendly
Once again, SIUC has earned national recognition for its commitment to providing educational opportunities to active-duty military personnel and veterans. SIUC received recognition in the August 16, 2010 issue of G.I. Jobs Magazine.
---
08/09/2011
Alumnus Gives Personal Account Of Emergency Response Efforts


SIUC Alumnus, Rob McCaskey, recently visited the campus to give a first-hand account of his service with the United States Army and Coast Guard. McCaskey's presentation, entitled "Rescue Me," provides insights into some of the worst natural disasters to hit the United States.
---
05/25/2011
Forestry Students Provide Hands-On Ecology Lessons For Local Schools


Nearly 200 local grade school and high school students from the Carbondale area spent a day learning about the environment in an outreach project conducted by the Forestry Department. Dr. Erin Seekamp, Asst. Professor of Forestry, coordinated the efforts with graduate and undergraduate students in her "Fundamentals of Environmental Education" class.
---
04/25/2011
Student Wins Award For Research


Forestry student, Margaret M. Anderson from Indianapolis, received a research award at the 2011 Undergraduate Research Forum. Anderson was the recipient of the "People's Choice Award" for her research project entitled, "Growth Response of Mature Oaks Following TSI and Prescribed Burning Treatments."
---
04/11/2011
Wildlife Expert Seeks Clues To Tiger Attacks In India


Dr. Clay Nielsen, Assistant Professor with the Cooperative Wildlife Research Laboratory and the Department of Forestry, is assisting wildlife managers in central India as they look for ways to protect local villagers from tiger attacks. Nielson is hoping to use date collected to attempt to predict where and when tiger attacks are most likely to occur.
---
02/28/2011
College Receives Award For Afghanistan Efforts


As part of its ongoing global education efforts, the College of Agricultural Sciences was more than happy to step-up to the plate and partner with the US National Guard to train soldiers involved with an agribusiness development team. Fifteen of the College's faculty helped train 22 soldiers at the SIUC farms in preparation for their deployment to Afghanistan. The objective for the training was for the team to assist with rebuilding the rural and cultural infrastructure in Afghanistan.
---
02/03/2011
Student Set To Intern With National Geographic


Forestry student, Makayla Trotter, is going to spend part of the Fall 2011 semester as a paid intern for National Geographic. Trotter, a geography and environmental resources major from Macomb, IL is heading to Washington D.C. to complete an internship in the Education Division.
---
Forestry News - 2010
---
12/15/2010
Davey Tree Scholarship Awarded To Forestry Student Jarid Perrin


Jarid Perrin, a junior majoring in Forestry, was awarded Davey Arbor Grant Scholarship. Perrin landed the $1,000 scholarship after completing a summer internship with Davey Tree in the west Chicago area. Davey Tree is a national tree, shrub and lawn care company that grants 30 such scholarships every year across the United States.
---
12/03/2010
Scholarships To Be Awarded To High-Achieving Freshmen
The SIU Foundation is creating a scholarship fund for high-achieving freshman with the goal of attracting some of the best and brightest incoming students to the University. Scholarships will start being awarded in the Fall 2011 semester.
---
11/10/2010
Saluki Heritage Interpreters [SHI] Create Understanding


"Everything everywhere speaks to us, but we often don't understand what is said. Interpreters help us make sense of the stories the natural world, historical objects and cultural remnants have to tell us. At Southern Illinois University Carbondale, a group of forestry students is learning to give those stories a voice.
---
11/02/2010
Forestry Students Help Children Learn About Nature


When a Monarch sits on your nose, it tickles. So says Donovan McNelly, 9, and he should know. A female Monarch butterfly out at the Crab Orchard Wildlife Refuge rested on his nose for more than a minute after Ranger Jodie C. Delaney finished tagging her.
---
10/27/2010
Swamp Rabbit Decline Is Slowing


Chances are that many of us have never seen a swamp rabbit. The swamp rabbit is a larger, darker-colored cousin to the cottontail rabbit. They like to hang out near wetlands with scenery that includes an abundance of irregular patches of shrubbery with brushy edges and stumps.
---
07/02/2010
Clay Nielsen To Discuss Deer, Crops During Field Day
Dr. Clayton K. Nielsen, a wildlife specialist and Assistant Professor at SIUC, believes if more people ate deer, there would be fewer deer eating corn. Nielson states, "There's an estimated 30 million deer continent wide ..."
---
06/30/2010
Report: SIUC A Top Choice For Military Personnel
Southern Illinois University Carbondale continues to be a top choice for active-duty military personnel who are pursuing degrees. The University is ranked 40th by active duty service members who used tuition assistance during the 2010 fiscal year, according to a report in the June/July 2011 issue of "Military Times Edge" magazine.
---
06/23/2010
New Field Corse Takes SIUC Students To Rainforests


A new course offering at SIUC will take students to the rainforests of Central America, providing them with an opportunity to learn and live in a foreign country while practicing science in the wild.
---
03/24/2010
"Teaching Forest" Receives Sustainability Grant


In March 2007, the Department of Forestry took its first step to implement a management plan for over 1,200 acres of woodlands on its University Farms. The Department developed wooded areas into outdoor lab spaces in which students could work hands-on with management techniques they learn in class.
---
02/26/2010
Researchers Conduct Wildlife Survey In Panama


Dr. Clay Nielsen and Dr. Andrew Carver of the Department of Forestry, are assisting parks personnel and biologists in Panama with conducting a wildlife survey.
---
Forestry News - 2009
---
12/08/2009
Forestry experts help Afghans with land, water use


In arid Afghanistan, forests might seem to have little connection with farms. Not so, say two forestry professors from Southern Illinois University Carbondale.
---
04/30/2009
Students Create Podcasts For Green Earth Organization
Recently, Dr. Erin Seekamp's FOR 423 course has been developing interpretive podcasts ("pocket ranger tours") as service learning projects. In 2008, podcasts were developed for three different areas at Crab Orchard National Wildlife Refuge. In 2009, five podcasts were developed for Green Earth, Inc., a nongovernment organization devoted to preserving green space around Carbondale, IL.
---
04/30/2009
Acoustic Ecology Course Opens Students' Eyes, Ears


Held during SIUC's spring break 2008 the course grew out of joint research projects conducted in the area by Andrew D. Carver, associate professor of forestry, Jay Needham, assistant professor of radio-television.
---
Forestry News - 2008
---
12/04/2008
Researchers Take Aim At Restoring Fort Knox


After years of serving as a training ground for tanks and various other Army weaponry, the ground at Fort Knox has experienced significant erosion and damage.
---
07/23/2008
Research May Help Save Kankakee Sands Savanna


Dr. John W. Groninger, Department of Forestry Professor, led the research at Kankakee Sands a Nature Conservancy preserve straddling the Illinois state line near Kankakee.
---
06/25/2008
Forestry Department Raising Cane!!!


The Department of Forestry is literally, "raising cane" at the SIUC Tree Improvement Center. Cane has gradually been disappearing for years. According to Dr. Jim Zaczek, "Only about 2 percent of the canebrake habitat is left" in the United States.
---
05/22/2008
Dr. John Phelps Retires
Dr. John Phelps, Forestry Department Chair retires after 18 years with the Department of Forestry. The Department welcomes Dr. Jim Zaczek as the Interim Chair.
---
Forestry News - 2007
---
10/31/2007
Forestry Club Brings Home The Gold For The 16th Straight Year


The SIUC Forestry Club recently competed in the Midwestern Foresters Conclave Competition held on October 6, 2007 in Madrid, Iowa.
---
03/02/2007
"Teaching Forest" In The Plans


The Department of Forestry is taking the first step in implementing a management plan for over 1,200 acres of woodlands on its University Farms. SIUC runs one of the nation's top forestry programs, and the addition of a "Teaching Forest" is seen as a way to enhance the Forestry program, as well as faculty research and community outreach programs.
---
Forestry News - 2006
---
01/19/2006
Afghanistan Researchers Seek Assistance From Forestry Professor


Dr. John W. Groninger, Associate Professor, visited Afghanistan as part of a joint research team from SIUC, University of Illinois, and Pakistan's Northwest Frontier Agricultural University. The researchers hoped to assist Afghan scientists with rebuilding the agriculture program at Balkh University in Mazar-e-Sharif.
---
Forestry News - 2005
---
12/02/2005
Saluki "Fire Dawg" Hopes To Put Diploma To Good Use


After completed a summer job in a factory, Forestry student Brian Bosler, decided he wanted to pursue his dream of fighting fires in forest wild lands. Bosler's dream started taking shape after joining the "Saluki Fire Dawgs," a student group dedicated to forest research and wild lands maintenance.
---