Forestry Team Wins Competition
September 23, 2013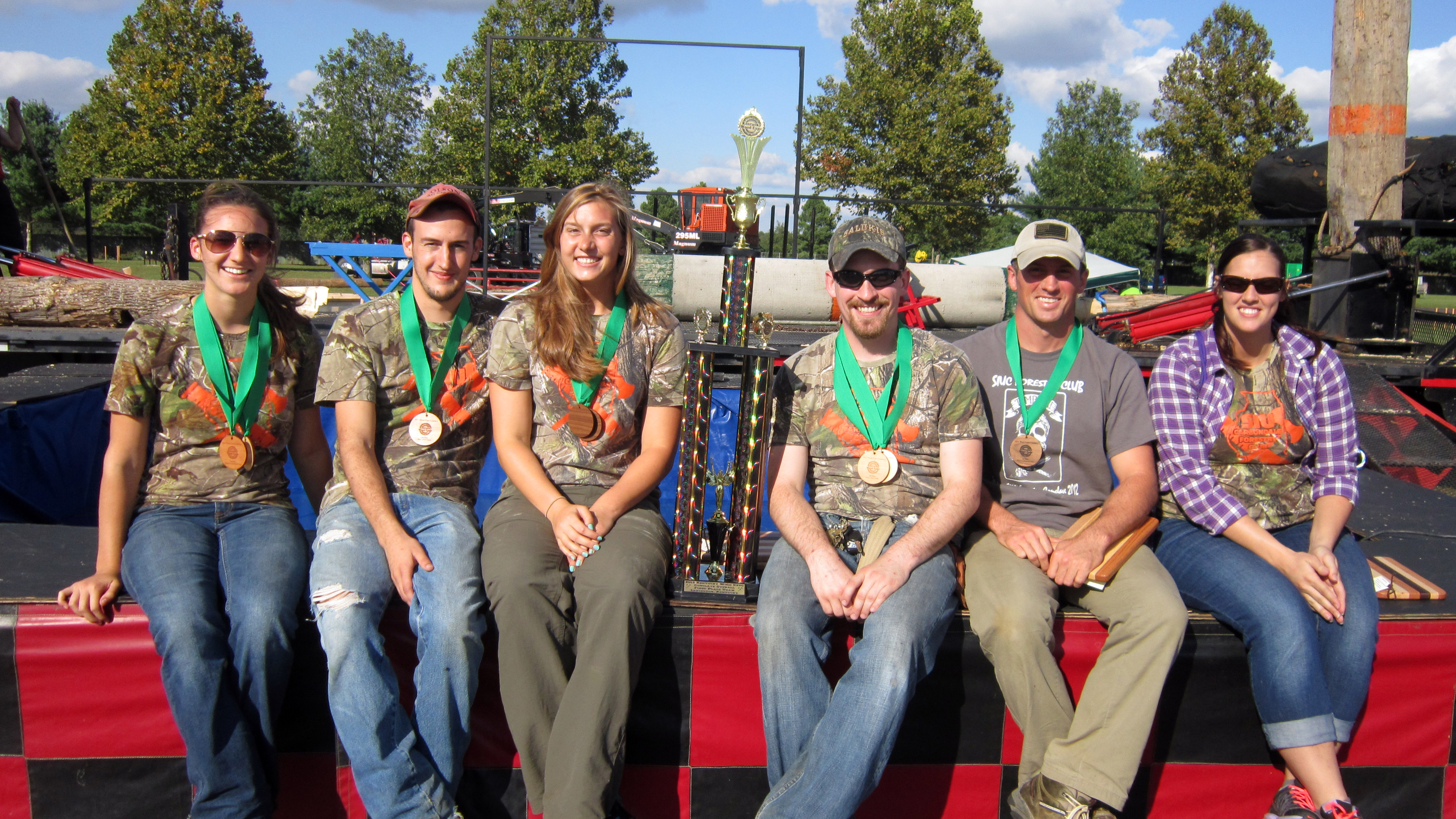 The Forestry Conclave team recently competed in a sportsman competition held at Masterson Station Park in Lexington, Kentucky on September 21, 2013. The event was held as part of the Kentucky Wood Expo. 
The team from Southern Illinois University competed against such teams as the University of Kentucky and University of Tennessee.   The men's and women's teams competed in the following 5 events; (1) Axe throw, (2) Stock saw, (3) Single buck saw, (4) Underhand speed chop, and (5) Pole climb.  The SIU Forestry Team took first place in the overall competition.
Club members seen holding the trophy include (left to right):  Morgan Schulte (President), Tommy Gunn (Vice President), Rachael Berry, Jordan Oliver, Mitch Vaughan, and Amber Lynch.