Research News - 2016
---
07/07/2016
Researchers Shining Light on Food Waste, Freshness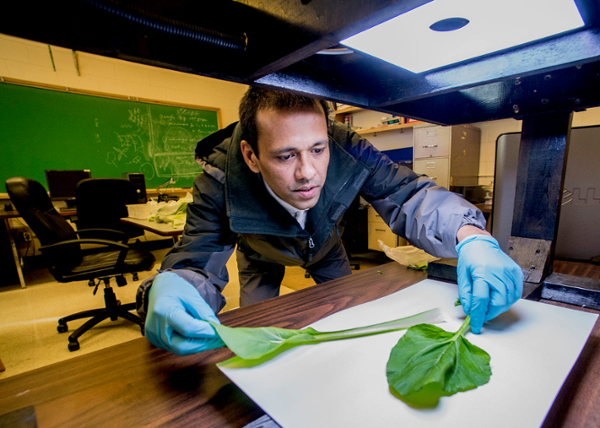 Ruplal Choudhary, a bioprocess engineer and associate professor of plant, soil and agricultural systems, and other researchers at Southern Illinois University Carbondale are working at several stages of the farm to table (and beyond) cycle to find ways to reduce waste without sacrificing nutrition and taste.
---
06/03/2016
Developing a Statewide Prescribed Fire Needs Assessment for Illinois
In the Spring of 2012, Dr Charles Ruffner received an IDNR State Wildlife Grant (WPF #12-L12W) to investigate and report on the Prescribed Fire needs of the state of Illinois using a survey document disseminated to the over 500 prescribed fire practitioners across the state.
---
Research News - 2015
---
12/15/2015
Indian Spice May Improve Food Safety, Freshness
An Indian spice might hold the key to improving the shelf life of fresh produce and even in curbing E. coli outbreaks.
---
11/02/2015
'Scholar' is Theme for College's Research Magazine
The College of Agricultural Sciences at SIU released its annual research magazine, "AgriSearch," this fall, after a brief interruption in the publishing schedule. The research magazine follows a theme each year. This year's theme is "Scholar."
---
10/26/2015
Plant Pathologist Monitors Seasonal Crop Diseases
He might not be exactly happy when he sees brown spots on soybean or corn leaves in his fields, but if a new disease is in the area, Jason Bond sees it as an opportunity for research.
---
07/01/2015
Researcher Skeptical About Effects of Trans Fat Ban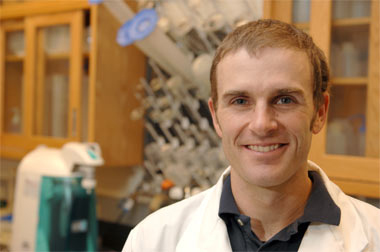 Jeremy Davis, a nutrition expert at Southern Illinois University Carbondale, says a recent government mandate to phase out artificial trans fats will do little to improve the health of Americans.
---
04/27/2015
Faculty and Student Research Leads to New Soybean Lines by Andrea Hahn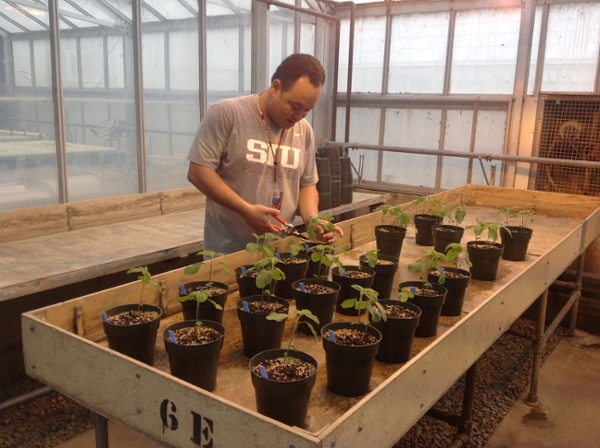 Southern Illinois University Carbondale's Soybean Breeding and Genetics Program has produced several new, high-yield, disease-resistant soybean lines in recent years.
---
01/30/2015
Student to Meet With Nation's Ag Industry Leaders
Emily Loehmer, a Southern Illinois University Carbondale graduate student, wants to make an impact in public health nutrition. She'll have the chance to meet policy makers and experts in that area at the U.S. Department of Agriculture's Agricultural Outlook Forum next month as a participant in the Student Diversity Program, a section of the forum.
---
01/16/2015
Research Looks to Solve Equine Colic Mystery
Erin Venable, assistant professor of equine science at Southern Illinois University Carbondale and an expert in equine nutrition, is one of a small number of researchers with access to one of the best research tools available – cannulated horses, eight of them.
---
01/13/2015
Faculty Research by Andrea Hahn
Is it a bean field or a cattle pasture? Rebecca Atkinson, associate professor, suggested years ago that farmers could use a forage-based soybean as an alternative to alfalfa to provide excellent grazing for cattle. Her research conclusions have gone public among the farming community, and the news is good.
---
01/12/2015
Student Success by Andrea Hahn
James Anderson, a doctoral student from Fort Polk, La., is taking a leadership role within the National Biodiesel Board. Anderson and his co-chairs will determine which students will be eligible to present research at the 2015 National Biodiesel Board Biodiesel Conference, and which will receive funding.
---
01/08/2015
New Facilities by Andrea Hahn
When your lab class is in a barn, field or a greenhouse, it makes sense that your classroom is there too. SIU recently added a new classroom at the Agronomy Research Center.
---
Research News - 2014
---
05/12/2014
Researchers Visit USDA to Learn About Research Opportunities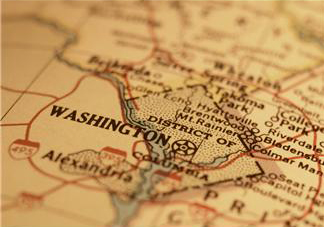 Faculty made a trip to USDA in Washington D.C. to connect with staff to help them gain an edge on writing grants and launching research projects.
---
05/06/2014
Farmers' Reaction to Climate Changes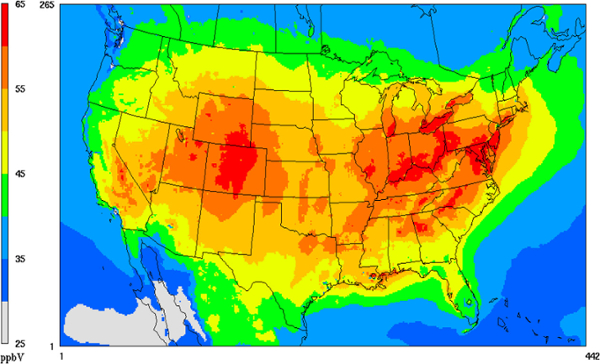 Research projects within the ABE Department look to evaluate the impacts of recent weather trends and future policy changes on local farmers.
---
04/10/2014
Belleville Research Experts Lend Advice on Weed Management
Check out the article in Illinois Farmer Today about the how researchers at the Belleville Research Center are helping farmers control weeks.
---
03/21/2014
SIU Adds Disease-Resistant Soybean Lines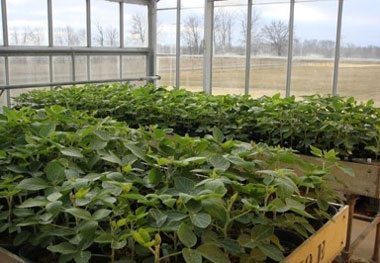 SIU is helping Midwest soybean farmers combat the soybean cyst nematode, using the soybean itself to do it.
---
Research News - 2013
---
05/29/2013
SIU Researcher Developes New High-Yield Soybean


Farmers looking for a high-yield soybean variety with built-in disease resistance may want to check-out Saluki 4313. The seed variety developed by Dr. Stella Kantartzi has produced great results in USDA uniform tests.
---
Research News - 2012
---
10/15/2012
Key Soybean Cyst Nematode Findings in 'Nature' by Andrea Hahn
A team of scientists, including several from Southern Illinois University Carbondale, may have unlocked the mystery of why some soybeans are resistant to the devastating soybean cyst nematode.
---
06/15/2012
Food Works' Focus is Local Sustainable Food Systems by Christi Mathis
A new tenant at Southern Illinois University Carbondale's Illinois Small Business Incubator is working to develop local sustainable food systems, which in turn will enhance the region's economy.
---
06/14/2012
Study Confirms Cougars Are Making A Comeback by Tim Crosby
Cougars, those wily, storied creatures that once moved like ghosts through their far-ranging North American habitat, are making a comeback. And a researcher at Southern Illinois University Carbondale -- along with a former student -- is among those spotting the trend.
---
Research News - 2011
---
10/21/2011
Illinois Soybean Association Will Help Build State-Of-The-Art Greenhouse


The Illinois Soybean Association [ISA], has contributed $250,000 toward a state-of-the-art undergraduate teaching and research greenhouse facility. The new facility will span 22,000 square-feet, and will replace a 50 year-old greenhouse currently located behind the Agriculture Building.
---
06/29/2011
$7 Million Grant Fuels Sustainability Research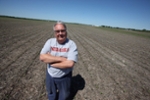 Howard G. Buffett, philanthropist, has funded a $7M grant to fund research on his 2,500 acre farm southwest of Decatur. The team of researchers will conduct experiments in land plots (ranging in size from 8 acres to 40 acres) with a focus on the study of long-term sustainable practices with an eye toward making growers successful, protecting the environment, and feeding the world.
---
04/11/2011
Wildlife Expert Seeks Clues To Tiger Attacks In India


Dr. Clay Nielsen, Assistant Professor with the Cooperative Wildlife Research Laboratory and the Department of Forestry, is assisting wildlife managers in central India as they look for ways to protect local villagers from tiger attacks. Nielson is hoping to use date collected to attempt to predict where and when tiger attacks are most likely to occur.
---
01/31/2011
Researcher Hopes To Boost Chile Economy


A researcher with the Fisheries & Illinois Aquaculture Center is working with researchers from Chile to determine the potential for domesticating a fish breed called the San Pedro for aquaculture.
---
01/14/2011
"Green Partnership


Dr. Amer AbuGhazalah was awarded at $51,000 grant from the University's "Green Fund" to partner with the dining halls on campus in an effort to convert used canola oil to biodiesel and cattle feed.
---
Research News - 2010
---
11/23/2010
Zoysia Grass Is Environmentally Friendly


If you are searching for a grass that could be considered as "environmentally friendly," Dr. Ken Diesburg believes Zoysia grass might be the answer.
---
11/17/2010
Soybean Breeder Works To Stop Spread Of Soybean Virus


Plant scientists report that a new virus is attacking soybeans in southern states. Dr. Stella Kantartzi, Assistant Professor of Plant and Soil Science, is researching the virus. Plants showing signs of the virus exhibit yellow splotches near the veins on their leaves. As the disease takes firm hold on the plant, the patches grow larger and darker, giving the leaf a scorched appearance. Kantartzi's work will include investigating DNA markers in plants that show signs of resisting the virus and working to create varieties that will be resistant to the virus.
---
09/15/2010
NSF Grant Focuses On Predicting Water Usage And Quality

Dr. Silvia Secchi, Assistant Professor of Agribusiness Economics, is working with a multi-disciplinary team of researchers at SIUC on a $1.43m grant from the National Science Foundation to examine the response of Midwestern farmers to climate changes.
---
02/26/2010
Researchers Conduct Wildlife Survey In Panama


Dr. Clay Nielsen and Dr. Andrew Carver of the Department of Forestry, are assisting parks personnel and biologists in Panama with conducting a wildlife survey.
---
02/24/2010
Forage Soybean Proving To Be Beneficial For Cows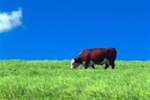 Can cows benefit from soybean feed and forage? Dr. Rebecca Atkinson, a beef nutritionist, is completing research on the effects of soybean forage. Atkinson has been discovering that soybean plants provide pretty much the same nutritional qualities as alfalfa.
---
Research News - 2009
---
10/14/2009
Researcher Studies Aflatoxin Poisoning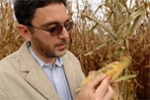 Aflatoxin is a type of fungal toxin that is generally linked to food-borne illnesses, and even death. Dr. Ahmad Fakhoury, a plant pathologist, is studying how the toxin is produced, the genetics involves, and what triggers the production.
---
10/07/2009
Is Inflammation Linked To Obesity?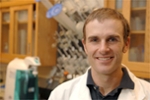 Dr. Jeremy Davis, a nutrition scientist, is part of university research team studying the impact of low-grade inflammation on the body's fat tissues
---
02/18/2009
Environmental Scientists Study Impact Of Corn-Based Ethanol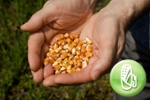 Agribusiness Economist, Dr. Silvia Secchi, is part of a team of environmental scientists and statisticians taking a closer look at the costs and benefits of corn-based ethanol production.
---
Research News - 2008
---
12/04/2008
Researchers Take Aim At Restoring Fort Knox


After years of serving as a training ground for tanks and various other Army weaponry, the ground at Fort Knox has experienced significant erosion and damage.
---
06/05/2008
SIUC To Play Key Role In Assisting Afghan Farmers
A research team of 12 SIUC faculty, in conjunction with teams from Colorado State University, New Mexico State University, and the University of Illinois, will work directly with Afghan universities and government agencies on a project entitled, "Afghanistan Water, Agriculture and Technology Transfer" [AWATT].
---
04/30/2008
Scientist Suggests Ethanol By-Product For Use In Livestock Feed


When biomass is transformed into fuel, it creates a byproduct called "glycerol." At present, there is no real value for this "glycerol." Dr. Amer AbuGhazalah, an animal scientist at SIUC, proposes that the glycerol could be an acceptable livestock feed supplement for corn.
---
01/04/2008
SIUC SDS Research Leads To Patent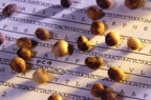 According to soybean farmers, the phrase "Sudden Death" does not refer to an overtime period in a sporting event. Sudden Death Syndrome (SDS) is a fungal disease that costs the soybean industry millions of dollars each year.
---
Research News - 2007
---
10/22/2007
Re-engineering The Soybean For Biodiesel


Could soybeans be used to produce an alternative fuel source for America? Researchers believe that with a few "tweaks," soybeans could be bred to produce an oilier product specifically for the biodisel industry.
---
06/27/2007
Illinois Soybean Center Takes Off!


The College of Agricultural Sciences has a new name for its Center of Excellence for Soybean Research, Teaching and Outreach [CESRTO].
---
03/14/2007
Yeast Research May Help Boost Ethanol Production


Researchers are "buzzed" over the possibility of using yeast to boost ethanol production. Dr. Ahmad Fakhoury, plant pathologist, spends his days investigating fungal genetics and the industrial applications of microbes.
---
03/07/2007
New Synthetic Compound Could Help Fight Fat


Dr. William J. Banz, professor in the Department of Animal Science, Food and Nutrition, led a team of multidisciplinary researchers in the research of a synthetic compound that could help fight fat and cut the chances of contracting a cluster of other conditions that is more commonly knows as the "metabolic syndrome."
---