Farmers' Reaction to Climate Changes
May 06, 2014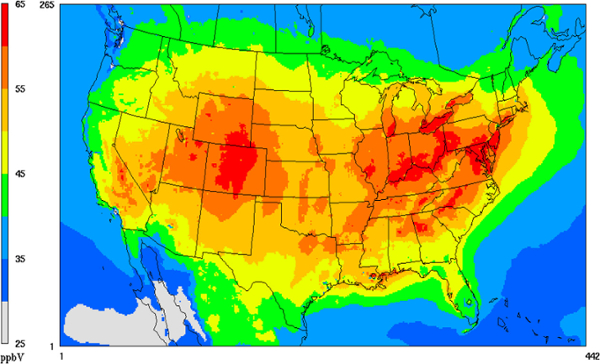 Many projects are going on within the Agribusiness Economics Department in the College of Agricultural Sciences.   Dr. Silvia Secchi, Assistant Professor of Agribusiness Economics, sat down with us to talk about a project she is working on related to farmers' reaction to climate changes. 
Funding for this project is provided by the National Science Foundation. Collaborators from the University of Iowa and SIU are working together on the project. The results are from farmers and experts in the Cedar River watershed in Iowa.  In 2008, the parts of the Iowa watershed experienced extreme flooding, and Iowa City was flooded.  Presently, areas are going through a series of droughts. Because of these issues, water availability can become an issue. 
Amidst these drastic changes in weather conditions, farmers and ranchers have had to change the way they operate their business. To find out how this is happening, a research team put together two surveys to collect results. Researchers on this project included Climate Scientists who help to project climate change; and Hydrologists who look at ground water and surface water. The purpose of this is to find a link between social and behavioral attitudes of the farmers in regard to extreme weather events.  Knowing the outcomes, the experts can have better communication with the farmers and ranchers so proactive measures can be taken, rather than reactive responses. 
The first survey was administered to the 'experts' as Dr. Secchi called them. These people were water shed managers, staff at the Department of Natural Resources, and staff at the Soil & Water Conservation Districts. They were asked how they thought the farmers where reacting to the weather events and how they should respond to these events. The types of social media being used for communication by farmers and ranchers was also addressed. The second survey was administered to the farmers and ranchers themselves.  Preliminary results indicate that men are less concerned with conservation than women.   However, women are less sure of their knowledge about conservation. The women (wives, sisters, aunts, and mothers) are more concerned with finding out about conservation.
Information on this research projects in the College of Agricultural Sciences was provided in an interview with Dr. Silvia Secchi. For more information about this research, contact Dr. Sechhi at (618) 453-2421.
By Katie Cayo, Student
SIU College of Agricultural Sciences