Alumni News - 2016
---
04/21/2016
64th All Ag Banquet Honors Faculty, Students and Alumni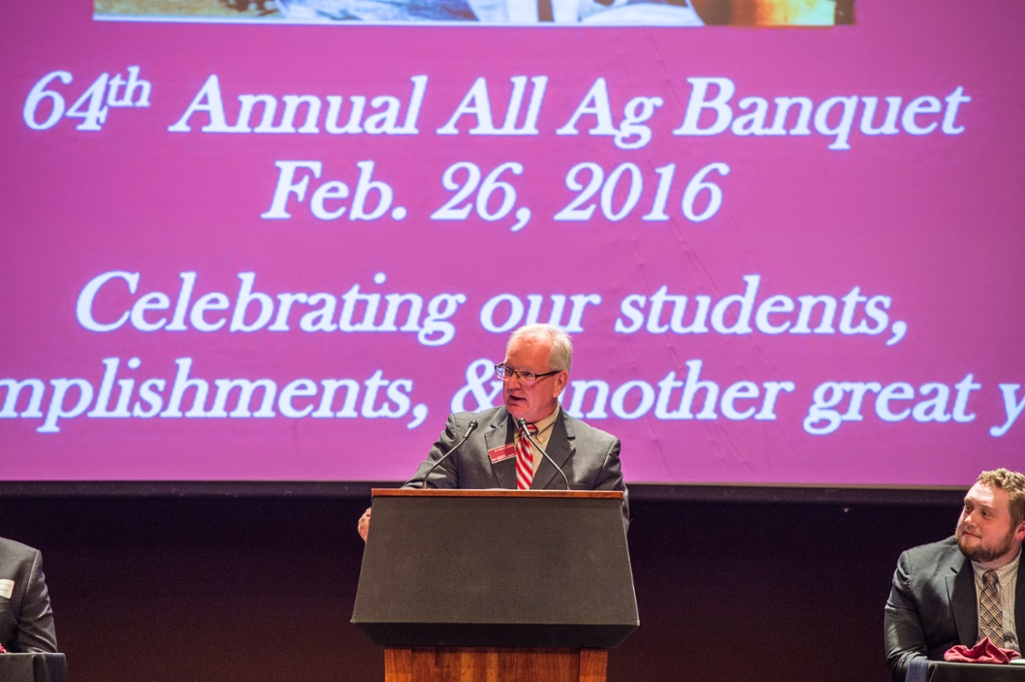 The College of Agricultural Sciences honored students, faculty and others during the annual "All Ag Banquet."
---
Alumni News - 2015
---
12/09/2015
Agriculture College Honors Three Alumni
The College of Agricultural Sciences at Southern Illinois University Carbondale and the college's Alumni Board of Governors recently honored three alumni with achievement awards.
---
01/30/2015
Student to Meet With Nation's Ag Industry Leaders
Emily Loehmer, a Southern Illinois University Carbondale graduate student, wants to make an impact in public health nutrition. She'll have the chance to meet policy makers and experts in that area at the U.S. Department of Agriculture's Agricultural Outlook Forum next month as a participant in the Student Diversity Program, a section of the forum.
---
Alumni News - 2014
---
06/09/2014
Horseradish Roots Run Deep In The Metro East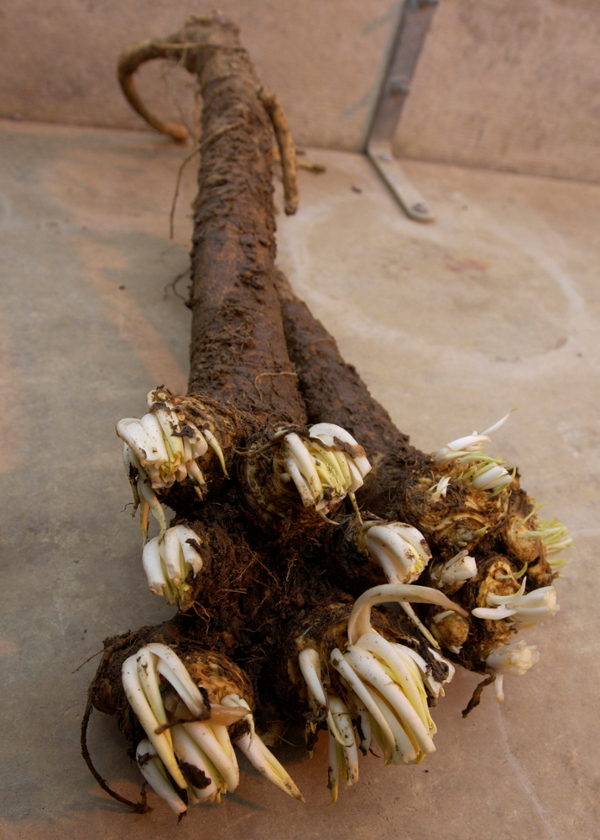 SIU Alumni Jeff Heepke talks about the horseradish industry in Southern Illinois and why, "Horseradish is not just a condiment, it's an ingredient!"
---
05/16/2014
Outstanding Young Alumnus - Fahran Robb
Outstanding Young Alumnus, Fahran Robb, is recognized at the College of Agricultural Sciences 62nd All-Ag Banquet.
---
05/05/2014
Association Offers Gift Memberships to New Grads
The SIU Alumni Association will be offering one-year memberships as a gift to Southern Illinois University Carbondale students who are graduating on Saturday, May 10.
---
Alumni News - 2011
---
08/09/2011
Alumnus Gives Personal Account Of Emergency Response Efforts


SIUC Alumnus, Rob McCaskey, recently visited the campus to give a first-hand account of his service with the United States Army and Coast Guard. McCaskey's presentation, entitled "Rescue Me," provides insights into some of the worst natural disasters to hit the United States.
---
06/24/2011
Dr. Wendell Keepper, Founding Ag College Dean, Fondly Remembered
The College of Agricultural Sciences lost one of its true treasurers in June 2011. Dr. Wendell E. Keepper, the first dean of the College, passed away at his home in Carbondale.
---
Alumni News - 2010
---
01/06/2010
PotashCorp Contributes Lead Gift For Greenhouse
PotashCorp, the world's largest fertilizer enterprise, has made a $250,000 contribution to the College of Agricultural Sciences as the lead gift for a fundraising initiative to replace a 50-year-old greenhouse that is the core learning laboratory for the Plant and Soil Science program.
---
Alumni News - 2009
---
09/22/2009
Walter Wills' Gift Benefits Agriculture Students


Dr. Walter J. Wills, professor emeritus of agricultural economics, bequeathed over $1 million to the College of Agricultural Sciences. The gift will support various areas within the College and endow scholarships in such areas as animal science, plant and soil science, agriculture mechanization, and agribusiness economics.
---
Alumni News - 2008
---
04/03/2008
"Hillcrest Beckylynn" Becomes Equines "Big Dawg"


The Department of Animal Science, Food and Nutrition is proud to welcome its newest addition-"Hillcrest BeckyLynn."
---
Alumni News - 2007
---
09/12/2007
Delaney Family Creates Scholarship Endowment
G. David Delaney, at 1983 SIUC graduate, established a $100,000 endowment in his father's honor to benefit students in the College of Agricultural Sciences. "My father was a great motivator. He had an easygoing manner, but his actions displayed wisdom and integrity," stated Delaney. Four $1,000 scholarships will be awarded each year.
---
Alumni News - 2006
---
06/01/2006
Ag Alumnus & World Food Prize Recipient, Edson Lobato, Returns To SIUC For A Visit
The World Food Prize honors work that improves the world's food supply. Lobato shares the award with H.E. Alysson Paolinelli, former Agriculture Minister for Brazil and A. Colin McClung, IRI Research Institute.
---