64th All Ag Banquet Honors Faculty, Students and Alumni
April 21, 2016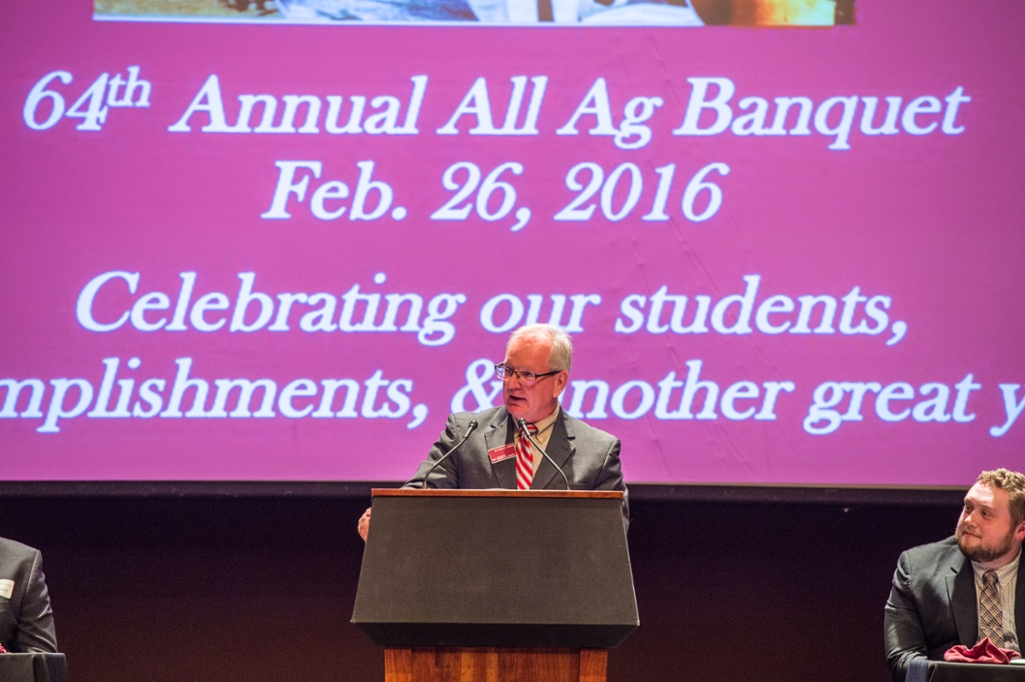 College of Agricultural Sciences Dean Mickey A. Latour addressed the attendees of the 64th Annual All Ag Banquet. Other special guests included SIU President Randy Dunn, SIU Interim Chancellor Brad Colwell, and Interim Provost and Vice Chancellor for Academic Affairs Susan Ford.  (Photo by Steve Buhman)
Southern Illinois University Carbondale's College of Agricultural Sciences honored students, faculty, staff and alumni at its 64th "All Ag" Awards Banquet on Feb. 26.
Student nominations and votes power two of the awards given annually at this banquet: the Donald M. Elkins Excellence in Education Award and the Gary L. Minish Outstanding Mentor/Adviser Award. This year, Chris Clemons, instructor in plant, soil and agricultural systems, accepted the Elkins Excellence in Education Award, and Dwight Sanders, professor of agribusiness economics, accepted the Minish Outstanding Mentor/Adviser Award. 
Student awards include scholarship awards. Here are this year's recipients, with hometown and major:
Outstanding Senior: Jim Tobin, Farmer City, agribusiness economics
Outstanding Senior Runner-up: Mershon Caissie, Paxton, agribusiness economics
Outstanding Junior: Gabriella Kawahisa Piquini, Sao Bernardo do Campo, Brazil, animal science
Outstanding Student Club: Collegiate Farm Bureau
Outstanding Student Club Runner-Up: Alpha Gamma Rho 
Special guests for the evening were Gary Minish, Dean Emeritus of the college, and Amanda Martin, Outstanding Young Alumna. The event netted a record turnout.
"I continue to be humbled by the great things our students, faculty and staff do for our college," Mickey Latour, dean of the College of Agricultural Sciences, said. "It was great to see our honorees receive awards in front of so many in attendance."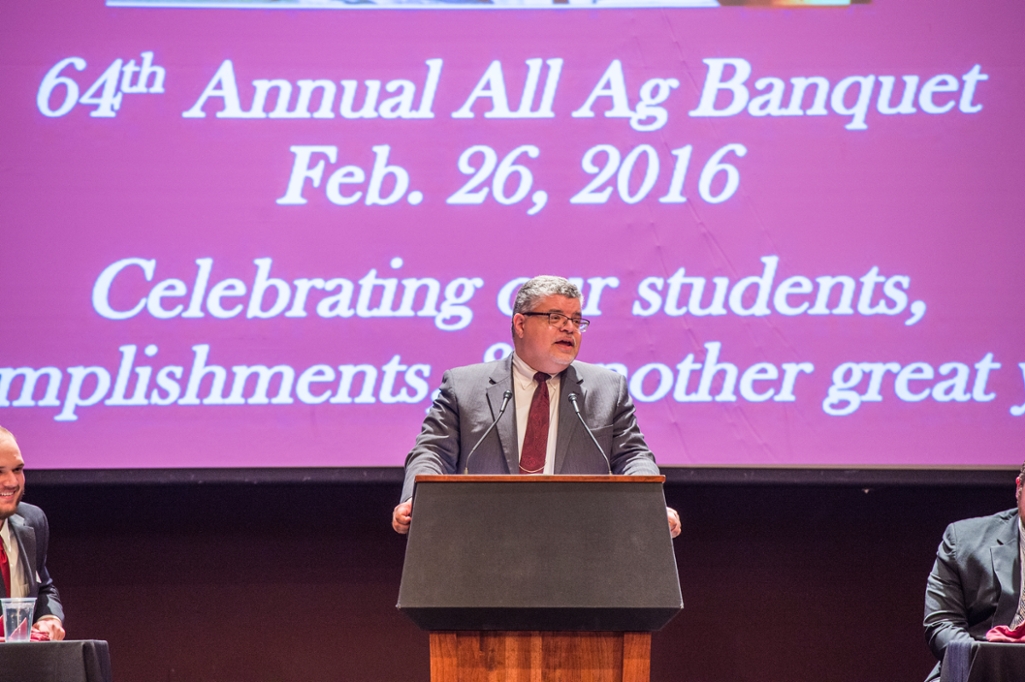 SIU Interim Chancellor Brad Colwell addressed the attendees of the 64th Annual All Ag Banquet. Other special guests included SIU President Randy Dunn, Interim Provost and Vice Chancellor for Academic Affairs Susan Ford and College of Agricultural Sciences Dean Mickey A. Latour.  (Photo by Steve Buhman)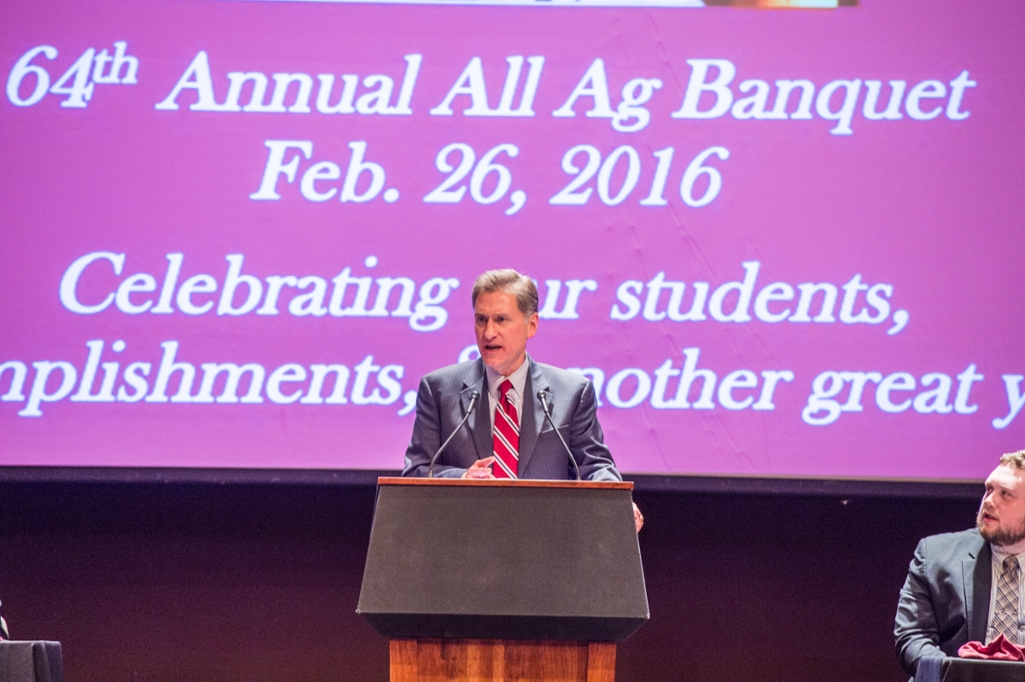 SIU President Randy Dunn addressed the attendees of the 64th Annual All Ag Banquet. Other special guests included SIU Interim Chancellor Brad Colwell, Interim Provost and Vice Chancellor for Academic Affairs Susan Ford and College of Agricultural Sciences Dean Mickey A. Latour.  (Photo by Steve Buhman)