2020 News
---
November 13, 2020
Hot on the slow trail of Panama sloths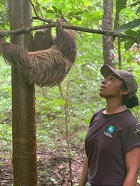 They may seem lazy and move at the pace of 2020 election ballot counting, but sloths are pretty quick to react when they feel threatened.
---
July 20, 2020
SIU earns fifth consecutive Tree Campus USA honor


Southern Illinois University has earned national recognition as a 2019 Tree Campus USA for its commitment to a green and sustainable campus and effective urban forest management. It's the fifth consecutive year the Arbor Day Foundation has honored the university.
---
January 15, 2020
Dr. Kofi Akamani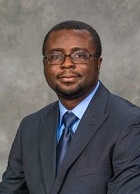 Dr. Kofi Akamani, Assistant Professor in the Department of Forestry at Southern Illinois University Carbondale, is a genuine example of the old adage "a gentleman and a scholar."
---