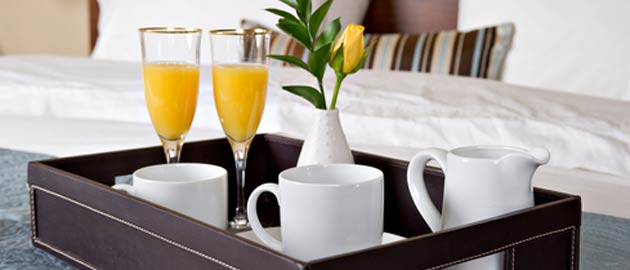 Hospitality and Tourism Administration
We are currently NOT accepting applications for this program.
The Master of Science degree major in Food and Nutrition with a concentration in Hospitality and Tourism Administration is our newest graduate offering at the College of Agricultural Sciences.
The multi-disciplinary program meets the continuing education needs of students by exploring in-depth the fundamental principles, management concepts and analytical procedures related to the hospitality and tourism industry.
Students employ their strong academic, analytical and communication skills, while studying the farm-to-plate model. They delve into concepts such as local food tourism and how it adds value to business. They explore everything along the continuum of food production to food consumption and understand how it impacts the hospitality and tourism industry.
Other focus areas include quantity food production, hospitality human resources, hospitality marketing management, hospitality risk management and service organization management.
Students in this advanced concentration come armed with an undergraduate degree in hospitality and tourism, business or closely related field.