Peer Nutrition Education (PNE)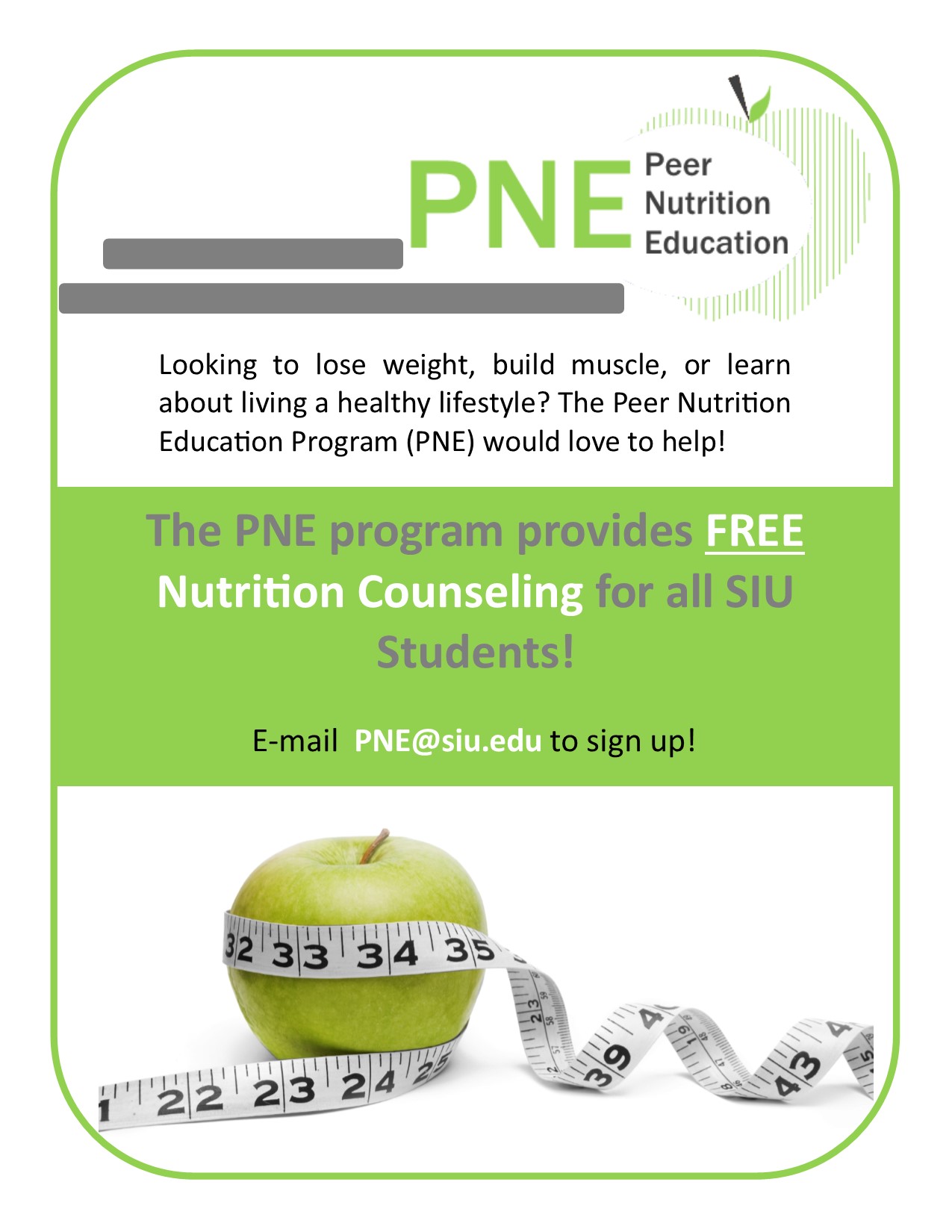 The PNE program provides free nutrition counseling to all SIU students. All counselors have been certified through the program and have extensive nutrition knowledge to help you achieve your goals! Whether you are looking to lose weight, build muscle, or simply live a healthier life, PNE can help!
If you would like to receive free nutrition counseling, give us a little information about yourself using this form and a PNE counselor will contact you to set up your first session!