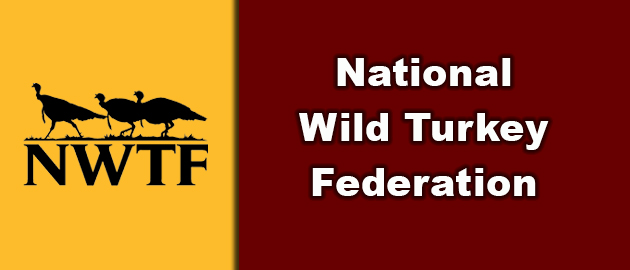 NWTF SIU Longspurs
Club Overview:
The National Wild Turkey Federation (NWTF) is a private, non-profit conservation and education organization founded in 1973 with a mission dedicated to conserving wild turkeys and preserving our hunting heritage. The NWTF's more than 250,000 members and volunteers, along with its wildlife agency and corporate partners, have helped restore and manage North America's current population of more than 7 million wild turkeys. In addition, the NWTF, along with their conservation partners and members, has helped acquire or improve habitat on more than 17,000,000 acres (69,000 km2) of public, private and corporate lands and spent more than $372 million conserving habitat and upholding our hunting heritage. Through its outreach programs, the NWTF family has helped thousands of children, women and people with disabilities across North America learn outdoor skills. The NWTF's JAKES, Women in the Outdoors and Wheelin' Sportsmen programs have helped people learn to better enjoy the outdoors as well as understand the importance of wildlife management and appreciate hunting as an honorable pursuit.
Club Advisor:
Meetings:
Meetings are biweekly on Thursdays. Meetings are held in the Agriculture Building, Room 209.
Events and Activities:
We have a conservation related speaker at every meeting.
Great community service hours opportunities with our Wheelin' Sportsmen event (fall) and Women in the Outdoors event (spring).
Links:
Contact Us:
If you would like additional information about the Horticultural Society, please contact: