David A. Lightfoot, Ph. D.
Professor, Plant Soil and Agricultural Systems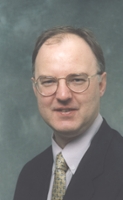 Office Phone: 618 | 453-1797
Cell phone: 618 | 521-3993
E-mail: ga4082@siu.edu 
Building Location: Public Policy Institute, Room 113
Dr. Lightfoot is PhD in Genetics and Professor for Biotechnology and Genomics at SIUC. He is Head of the Genomic Science Facility at SIUC. He is a member of the National Academy of Inventors. He was an Illinois Humanities Commission Road Scholar. He won Illinois Soybean Researcher of the year twice. He has published 178 peer reviewed articles, one book, sixteen book chapters, and thousands of DNA sequences. He has been awarded patent rights to 4 inventions. He has trained 14 PhD and 29 MS students.
Special Interests
Dr. Lightfoot He works on novel gene discovery by genomics, particularly methods to decode and use the DNA sequences of chromosomes. He targets commercially valuable disease resistances, phyto-pharmaceuticals, crop yield boosting elements and latterly human genetics. His research projects are, or have been, funded by the NSF, USDA, USB, ISPOB, CFAR and industrial sponsors. He is involved in collaborations with twenty one SIUC faculty in eighteen additional projects. He collaborates with 85 scientist nationally and 157 scientist worldwide.
Dr Lightfoot has made exceptional contributions in three areas. First, starting in 1997 he led the team that created the first physical map of a crop plant genome. The map was only the second made for broad leaved plant species. The second area of exceptional contributions has come in the field of soybean genetics. Starting in 1991 Dr. Lightfoot developed a novel and inventive genetic system using immortal soybean lines (RILs and NILs) that has allowed the identification of over 100 loci  of economic importance, their verification and for allows for the identification of the underlying genes. The third area of excellence is particularly meritorious because it is broad in applications to all crop plants. The glutamate dehydrogenase (GDH) gene technology was introduced to plants by Dr. Lightfoot. In reducing to practice he discovered new and surprising effects of the gene including biomass increase, herbicide tolerance, drought tolerance, higher nutritional value of plant parts and reduced contamination of foods by carcinogenic aflatoxins.
Classes:
CSEM 433-4, ANS433, PLB433 "Introduction to Agricultural Biotechnology"
PLSS571-4, PLB571 "Eukaryotic Genomics"
AGSC 550, Agricultural Communications
Education
B.Sc.(Hons) University of East Anglia and John Innes Institute/Sainsbury Center, Norwich England, Genetics and Development, 1981
Ph.D. University of Leeds, Leeds, England, Genetics, 1985
Recent Publications and Patents  (from 1988)
Lightfoot, D.A. Long L.M., Vidal, M.E., 2001. Plants containing the gdhA gene and methods of use thereof. US Patent # 6,329,573.
Lightfoot D.A., Meksem K., P.T. Gibson. 2007. Method of determining soybean sudden death syndrome resistance in a soybean plant: Greenhouse assays. US Patent #7,288,38
Fakhoury A and Lightfoot DA. 2013. Methods of using plants containing the gdhA gene: Aflatoxin reduction and fungal rot resistance. US Patent 8,383,887
Lightfoot DA and Meksem K. 2011. Isolated soybean cyst nematode and sudden death syndrome polypeptides. US Patent 7,902,337
Mahmoud AM, AM Al-Abd, DA Lightfoot and HA El-Shemy (2011) Anti-cancer characteristics of mevinolin against three different solid tumor cell lines was not solely p53-dependent. Journal of Enzyme Inhibition and Medicinal Chemistry (doi: 10.3109/14756366.2011.607446)
Srour A, Afzal AJ, Saini N, Blahut-Beatty L, Hemmati N, Simmonds DH, El Shemy H, Town CD, Sharma H, Liu X, Li W and Lightfoot DA. (2012) The receptor like kinase transgene from the Rhg1/Rfs2 locus caused pleiotropic resistances to soybean cyst nematode and sudden death syndrome. BMC Genomics 13:368-377
Yesudas CR, Bashir R, Geisler M, Lightfoot DA (2013) Identification of germplasm with stacked QTL underlying seed traits in an inbred soybean population from cultivars Essex and Forrest. Molecular Breeding 31: 693- 703.
Thanyasiriwat, T., S. Sraphet, S. Whankaew, O. Boonseng, J. Bao, D. A. Lightfoot, S. Tangphatsornruang, and K. Triwitayakorn (2014) Quantitative trait loci and candidate genes associated with starch pasting viscosity characteristics in cassava (Manihot esculenta Crantz). Plant Biology 16: 197-207.
Rajwanshi R, Chakraborty S, Jayanandi K, Deb B, Lightfoot DA (2014) Orthologous plant microRNAs: Micro-regulators with great potential for improving stress tolerance in plants Theoretical and Applied Genetics 114:1-19
Wuerffel RJ, J.M. Young, R. M. Lee, P. J. Tranel,  D. A. Lightfoot, and B. G. Young (2015) Distribution of the ΔG210 protoporphyrinogen oxidase mutation in Illinois waterhemp (Amaranthus tuberculatus) and an improved molecular method for detection. Weed Science  63:4, 839-845
Abberton M., Batley J., Bentley A., Bryant J., Cai H., Cockram J., Costa de Oliveira A., Cseke L.J., Dempewolf H., De Pace C., Edwards D., Gepts P., Greenland A., Hall A.E., Henry R., Hori K., Howe G.T., Hughes S., Humphreys M., Lightfoot D., Marshall A., Mayes S., Nguyen H.T., Ogbonnaya F.C., Ortiz R., Paterson A.H., Tuberosa R., Valliyodan B., Varshney R.K. and Yano M. (2015) Global agricultural intensification during climate change: a role for genomics. Plant Biotechnol. J., doi: 10.1111/pbi.12467
Mansour, H. A., Tayel, M. Y., Lightfoot, D. A., & El-Gindy, A. M. (2015). Energy and water savings in drip irrigation systems. Closed Circuit Trickle Irrigation Design: Theory and Applications, 149-178.
Han, Y., Zhao, X., Liu, D., Li, Y., Lightfoot, D.A., Yang, Z., Zhao, L., Zhou, G., Wang, Z., Huang, L. and Zhang, Z., 2016. Domestication footprints anchor genomic regions of agronomic importance in soybeans. New Phytologist, 209(2): 871-884
Nolte, S. A., Young, B. G., Tolley, L. T., Gibson, D. J., Young, J. M., & Lightfoot, D. A. (2016). Glufosinate Absorption, Translocation, and Metabolic Fingerprint Effects in gdhA-Transformed Tobacco. Crop Science 57:1-15.
Gan, X., Hay, A., Kwantes, M., Haberer, G., Hallab, A., Hofhuis, H., ...Lightfoot DA… & Song, B. (2016). The Cardamine hirsuta genome highlights the pervasive role of transcription factors and tandem gene duplications in morphological diversity Nature Plants 2: 1-6.      
Akond, M., Liu, S., Schoener, L., Anderson, J. A., Kantartzi, S. K., Meksem, K., ... & Kassem, M. A. (2017). A SNP-based genetic linkage map of soybean using the SoySNP6K Illumina Infinium BeadChip genotyping array. Plant Genetics, Genomics, and Biotechnology–ISSN 2332-2012, 1(3), 80-89.
Other
"Remarkable Progress' Made in Battle Against Soybean Disease" [SIUC Press Release, 04/29/2003]
"Map of Soybean's Genetic Landscape Unveiled" [SIUC Press Release, 04/29/2003]
"Researchers Test Drought-Resistant Soybeans" [SIUC Press Release, 06/10/2003]
"SIUC Scientists Develop SDS-Resistant Soybean" [SIUC Press Release, 05/11/2004]
"Sophisticated Equipment Will Enhance Research" [SIUC Press Release, 08/27/2004]
"Researchers Take on New Threat to Crops" [SIUC Press Release, 01/14/2005]
"Soybean Rotation Strategy Needs Tweaking" [SIUC Press Release 02/24/2005]
"Scientists Develop Corn That Can Weather Drought" [SIUC Press Release, 09/16/2005]
"SIUC's Lightfoot Named 'Road Scholar'" [Southern Spotlight, 02/21/2007]
"Researchers Look to Create Biodiesel Soybean Lines" [SIUC Press Release 10/22/2007]
"New Lab Test Can Detect SDS in Soybean Seedlings" [SIUC Press Release, 01/042008]
"Disease Resistance Biotechnology" SIUC IT Day October 2010
"Featured Researchers - Dr David Lightfoot" BMC-series Editorial Board Newsletter - Autumn 2011 "Report questions Monsanto's drought tolerant corn" – St Louis Post June 5 2012
"In Search of Hardier Corn" The Wall Street Journal Oct 15, 2012.
"Drought tolerant corn" – St Louis Post June 25 2014