Karl Williard, Ph.D.
Executive Director, Universities Council on Water Resources, Forestry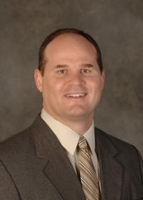 Karl W.J. Williard is a Professor of Forest Hydrology and Watershed Management in the Department of Forestry at Southern Illinois University Carbondale (SIU). He received a B.A. in Biology from Lehigh University, an M.S. in Environmental Pollution Control from Penn State University, and a Ph.D. in Forest Hydrology from Penn State University under the direction of David DeWalle. Dr. Williard teaches undergraduate and graduate courses in Watershed Management and Hydrology at SIUC. His current research interests include nitrogen, phosphorus, and sediment attenuation in riparian buffers; and agricultural land management impacts on soil and water quality. Since 1999, he has been awarded over $9.8 million in federal, state, and foundation grants to support his research program. This research has been disseminated in 33 journal articles. Since July 2014, Dr. Williard has served as Executive Director of the Universities Council on Water Resources (UCOWR), a national professional water organization with its home office at SIU. UCOWR publishes the Journal of Contemporary Water Research and Education and hosts an annual national conference in June each year.
Special Interests
Water quality
Hydrology
Watershed management
Classes
FOR 402 Wildland Hydrology
FOR 429 Watershed Management Field Lab
FOR 430 Wildland Watershed Management
FOR 502 Advanced Watershed Hydrology Management
Descriptions are available for each of these classes in the course listing for Forestry [FOR].
Education
Pennsylvania State University [Ph.D. 1999]
Pennsylvania State University [M.S. 1996]
Lehigh University [B.A. 1994]
Research and Outreach