2009 News
---
December 22, 2009
Fish Geneticist Joins Faculty


Dr. Brian Small joined the faculty of the Department of Animal Science, Food and Nutrition on December 1. Dr. Small's research interests include fish growth, metabolism, reproduction, and the improvement of aquaculture production techniques.
---
December 08, 2009
Forestry experts help Afghans with land, water use


In arid Afghanistan, forests might seem to have little connection with farms. Not so, say two forestry professors from Southern Illinois University Carbondale.
---
November 26, 2009
Ag Students Serve On Campus Committee


After the devastating wind storm that hit Carbondale in May 2009, a campus-wide committee was formed to develop a plan for planting 200 trees around campus. The committee developed a volunteer-driven plan which focused on planting the trees in a one-day event on November 13, 2009.
---
November 13, 2009
Ag Student Selected For Leadership Council

Four first-year students from the College of Agricultural Sciences were selected to serve on the 2009-2010 Leadership Council. The Council is comprised of 49 students throughout SIUC who are selected in a competitive process based on academic achievement and leadership. The students are selected on a yearly basis, and have opportunities to participate in various cultural, social, civic, leadership and educational programs.
---
November 10, 2009
Soybean Breeding Has Non-GM Focus
Researchers are noticing a higher demand for non-GM soybeans.
---
October 14, 2009
Researcher Studies Aflatoxin Poisoning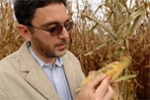 Aflatoxin is a type of fungal toxin that is generally linked to food-borne illnesses, and even death. Dr. Ahmad Fakhoury, a plant pathologist, is studying how the toxin is produced, the genetics involves, and what triggers the production.
---
October 07, 2009
Is Inflammation Linked To Obesity?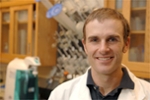 Dr. Jeremy Davis, a nutrition scientist, is part of university research team studying the impact of low-grade inflammation on the body's fat tissues
---
September 22, 2009
Walter Wills' Gift Benefits Agriculture Students


Dr. Walter J. Wills, professor emeritus of agricultural economics, bequeathed over $1 million to the College of Agricultural Sciences. The gift will support various areas within the College and endow scholarships in such areas as animal science, plant and soil science, agriculture mechanization, and agribusiness economics.
---
September 01, 2009
Livestock Judging Team Has Fresh Start


Under the leadership of SIUC graduate student Ryan Orrick, the SIUC Livestock Judging Team has a new start. After the team was dropped over two decades ago, Orrick is resurrecting the program.
---
July 17, 2009
Go Worms Go!


Can worms compete with giant chemical companies in the production of quality fertilizer compost?
---
May 27, 2009
Student Receives Chancellor's Scholarship
The College of Agricultural Sciences congratulates Colleen Hill from Francis Howell High School as a 2009 recipient of a Chancellor's Scholarship from Southern Illinois University Carbondale.
---
May 20, 2009
Can You Say "Derecho"?
According to the National Weather Service, a "derecho" is a "widespread and long-lived windstorm that is associated with a band of rapidly moving showers and thunderstorms." To the residents of Carbondale, the "derecho" that hit on May 8, 2009 was a disaster like none had ever witnessed before.
---
April 30, 2009
Students Create Podcasts For Green Earth Organization
Recently, Dr. Erin Seekamp's FOR 423 course has been developing interpretive podcasts ("pocket ranger tours") as service learning projects. In 2008, podcasts were developed for three different areas at Crab Orchard National Wildlife Refuge. In 2009, five podcasts were developed for Green Earth, Inc., a nongovernment organization devoted to preserving green space around Carbondale, IL.
---
April 30, 2009
Acoustic Ecology Course Opens Students' Eyes, Ears


Held during SIUC's spring break 2008 the course grew out of joint research projects conducted in the area by Andrew D. Carver, associate professor of forestry, Jay Needham, assistant professor of radio-television.
---
February 18, 2009
Environmental Scientists Study Impact Of Corn-Based Ethanol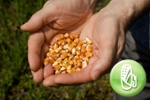 Agribusiness Economist, Dr. Silvia Secchi, is part of a team of environmental scientists and statisticians taking a closer look at the costs and benefits of corn-based ethanol production.
---
February 10, 2009
Scientist Suggests Ethanol By-Product Could Be Used In Swine Feed


Animal Scientist, Dr. Gary Apgar, has been testing a blend of distillers' grains (from ethanol byproduct) and soybeans as a source for swine protein in feed. Dr. Apgar has been finding that the blend is every bit as nutritious as regular soybean meal, and less expensive as well.
---
February 04, 2009
Jones Heads Animal Science, Food And Nutrition


Dr. Karen L. Jones was the unanimous choice to serve as Interim Department Chair for the Department of Animal Science, Food and Nutrition. Dr. Jones is a specialist in animal physiology, with a research program focused on reproductive physiology in both beef cattle and equine. She also has completed extensive research in the area of fescue toxicity.
---