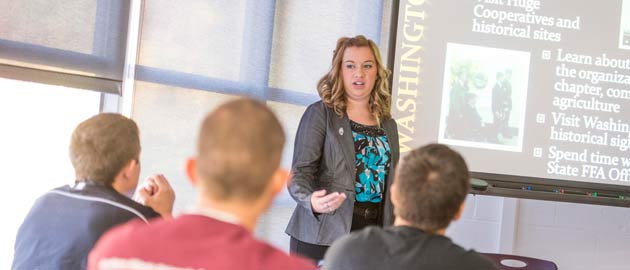 Agricultural Services Concentration
The Master of Science degree major in agribusiness economics with a concentration in agricultural services helps working professionals in private industry or public service earn a cutting-edge graduate degree while remaining fully employed in the agricultural sector.
Typically, agricultural extension workers, soil conservation employees, those in mechanization related industries, agricultural environmental services, etc, expand their educational experiences in order to meet current and prospective employment goals and opportunities.
The concentration requires a core in agribusiness economics and statistics and allows students to select additional courses in agriculture and other disciplines.
A minimum of 30 hours of graduate credit, including a thesis or research paper, is required. At least 12 hours must be at the 500 level. Fifteen hours must be in agricultural courses.
The research component for the thesis and non-thesis options is as specified for the Agribusiness Economics Concentration (link to anchor 1 above).