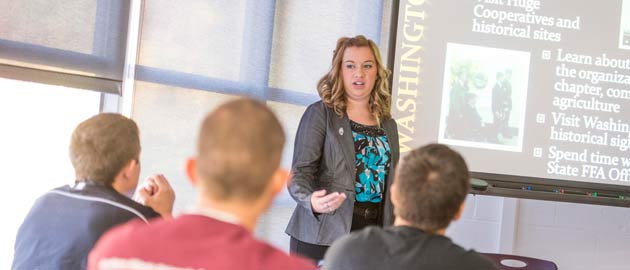 Agribusiness Economics
The Department of Agribusiness Economics (ABE) offers graduate work leading to a Master of Science degree in agribusiness economics with a choice of three notable concentrations:
In addition to these concentrations, our challenging graduate program can be tailored to meet the specific needs of each student.
Built upon the disciplines of economics and business management, our exceptional program looks at the economic and business aspects of managing farms, agribusiness firms, governmental agencies and organizations servicing agribusiness and the rural sector.
Students experience quality, hands-on learning in the classroom and are given the opportunity to conduct basic and applied research that makes an impact.
Students can choose between a thesis or non-thesis option. The thesis option helps those planning on getting a doctoral degree at a later date. The non-thesis research paper option empowers those wishing to enter the industry right after graduation advance in the workplace.
Our advanced courses and top-notch facilities serve a regional need for our undergraduates and others in Southern Illinois wishing to pursue a master's degree. At the same time, our exceptional coursework is rigorous enough to help prepare students desirous of earning a Ph.D.
Our College is home to some of the nation's most productive scientists. Ongoing research addresses a broad range of subjects, and our faculty have the knowledge and expertise to assist you in your specialized course of study.