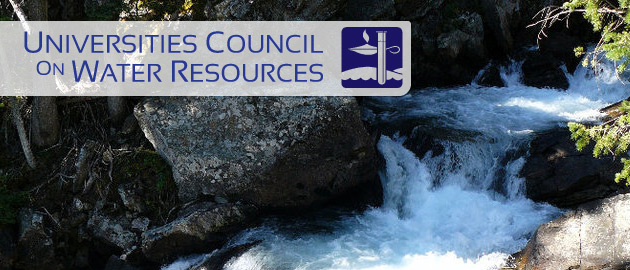 Universities Council on Water Resources (UCOWR)
The Universities Council on Water Resources (UCOWR) was founded in 1964 as an expansion of the Universities Council on Hydrology.  UCOWR is an association of universities and organizations leading in education, research, and public service in water resources. UCOWR members and delegates are at the forefront of water resources related research and education, and represent various fields of natural and social science.
Each member university appoints up to eight faculty or staff as UCOWR delegates. Others may join as individual members. 
UCOWR's main objectives include to:
Facilitate water-related education at all levels
Promote meaningful research and technology transfer on contemporary and emerging water resources issues
Compile and disseminate information on water problems and solutions
Inform the public about water issues with the objective of promoting informed decisions at all levels of society
To achieve these goals, member institutions engage in education, research, public service, international activities, and information support for policy development related to water resources. UCOWR holds an annual conference that provides a forum to explore key and timely topics of interest to water resources researchers and educators. UCOWR also publishes the Journal of Contemporary Water Research and Education, presenting both scholarly work and current water resources news.
UCOWR is steered by a Board of Directors with daily operations maintained by an Executive Director and support staff, located at Southern Illinois University Carbondale.