Welcome From The Chair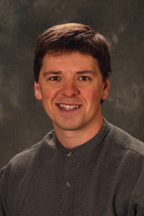 Welcome to the Department of Agribusiness Economics website!
It is an exciting time at SIU for Agribusiness Economics majors!  We are at an all-time high for undergraduate enrollment, while our MS programs continue to provide advanced training that prepares our students for challenging careers in the private and public sectors, non-governmental organizations and universities. Our outstanding professors are engaged in nationally and internationally recognized research while teaching classes in their areas of specialization and training. 
Agribusiness Economics focuses on preparing students for engaging and rewarding careers such as: loan officer, financial analyst, agribusiness manager, food store manager, grain merchandiser, commodity broker, seed and chemical sales person, insurance agent/adjuster, transportation manager, farm manager, energy analyst, environmental resource economist, policy analyst, land-use planner, and rural development specialist.  And there are many more exciting careers waiting for you with an Agribusiness Economics degree!
Our programs include core training in agribusiness and economics; including introductory and intermediate microeconomics, statistics, agricultural marketing, agricultural finance, farm management, and agricultural business management. We offer numerous senior electives including price analysis and forecasting, agricultural development, regional economic methods, energy economics and policy, agricultural policy, production economics and strategy, as well as agricultural law.
Our research areas include: market and price forecasting including risk management and commodity price analysis and futures and options markets; energy and environmental economics such as research in water, bioenergy and clean coal; policy and trade such as policies of the world trade organization; emerging industries like the southern Illinois wine industry and biomass related industries; energy and conservation policy; community development and regional economics; as well research on international development an global food policy, GMOs, and consumer analysis.
Please add our link as a favorite and check back as we update our webpages. Feel free to contact us at agecon@siu.edu.
Sincerely, 
Ira Altman,
Department Chair