Clay Nielsen, Ph.D.
Professor, Forestry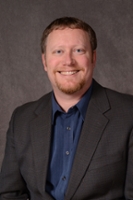 Dr. Clay Nielsen is Professor of Wildlife Ecology and Conservation in the Department of Forestry and Cooperative Wildlife Research Laboratory at Southern Illinois University (www.wildlife.siu.edu/faculty-staff/index.html), where he received his Ph.D. in Zoology in 2001. Dr. Nielsen has devoted much of his 25-year research career to wildlife conservation, having conducted research on dozens of primarily mammalian wildlife species in North America, Central America, South America, and the Indian subcontinent.  He has secured >$11 million in funding from myriad sources to support his research program.  Dr. Nielsen has advised >50 graduate students, post-doctoral fellows, and international scholars; and has employed >150 additional technicians to work on his research projects.  He has published >165 scholarly works (including 105 publications in peer-reviewed journals) and given >580 invited lectures and presentations at professional meetings.  Dr. Nielsen's commitment to research and student training was recognized when he was presented the 2014 Outstanding Scholar Award in the College of Agricultural Sciences at SIU.  Beyond SIU, Dr. Nielsen is active with The Wildlife Society as the Past President of both the North Central Section and Illinois State Chapter and is a Certified Wildlife Biologist®.  He also serves as the Director of Scientific Research for the non-profit Cougar Network and is a member of 3 IUCN Species Survival Commission Specialist Groups (Cats, Lagomorphs, and Deer).  Dr. Nielsen's research has been showcased by hundreds of major media outlets including TIME magazine, the BBC, National Geographic magazine, NPR, the History Channel, and the Discovery Channel.
Special Interests
Ecology, management, and conservation of wildlife; habitat; population dynamics; conflicts between humans and wildlife; urban wildlife; landscape ecology; human dimensions of wildlife
Classes
FOR 405 - Forest Management for Wildlife
FOR 451 - Natural Resources Inventory
FOR 494 - Tropical Rainforest Ecology and Conservation
FOR 551 - Wildlife-habitat Relationships
Education
Ph.D., Zoology, Southern Illinois University Carbondale, 2001
M.S., Environmental and Forest Biology, SUNY-ESF, 1996
B.S., Natural Resources, University of Nebraska, 1994
Recent Publications
Shew, J. J., J. van der Merwe, E. M. Schauber, B. A. Caldwell, and C. K. Nielsen.  2016.  A classic question revisited in red-winged blackbirds: disentangling confounding hypotheses surrounding parental investment theory and nest defense intensity.  Behavioral Ecology and Sociobiology 70:1843-1856.
Smith, J. B., C. K. Nielsen, and E. C. Hellgren.  2016.  Suitable habitat for recolonizing large carnivores in the midwestern United States.  Oryx 50:555-564.
Feltrop, P. D., C. K. Nielsen, and E. M. Schauber.  2016.  Asian carp in the diet of river otters in Illinois. American Midland Naturalist 176:298-305.
Nielsen, C. K.  2016.  Modeling population growth and response to harvest for river otters in Illinois.  Journal of Contemporary Water Research & Education 157:14-22.
Nielsen, C. K., and V. L. Kelly.  2016.  Wildlife habitat is similar at mined versus unmined sites 30 years following strip mining for coal in southern Illinois.  Journal of Contemporary Water Research & Education 157:23-32.
Urbanek, R. E., G. A. Glowacki, and C. K. Nielsen.  2016.  Effect of raccoon (Procyon lotor) reduction on Blanding's turtle (Emydoidea blandingii) nest success.  Journal of North American Herpetology 2016(1):39-44.
LaRue, M. A., and C. K. Nielsen.  2016.  Population viability of recolonizing cougars in midwestern North America.  Ecological Modelling 321:121-129.