Fun, Fun, Fun at the 20th Annual Cooperative Youth Conference
June 10, 2014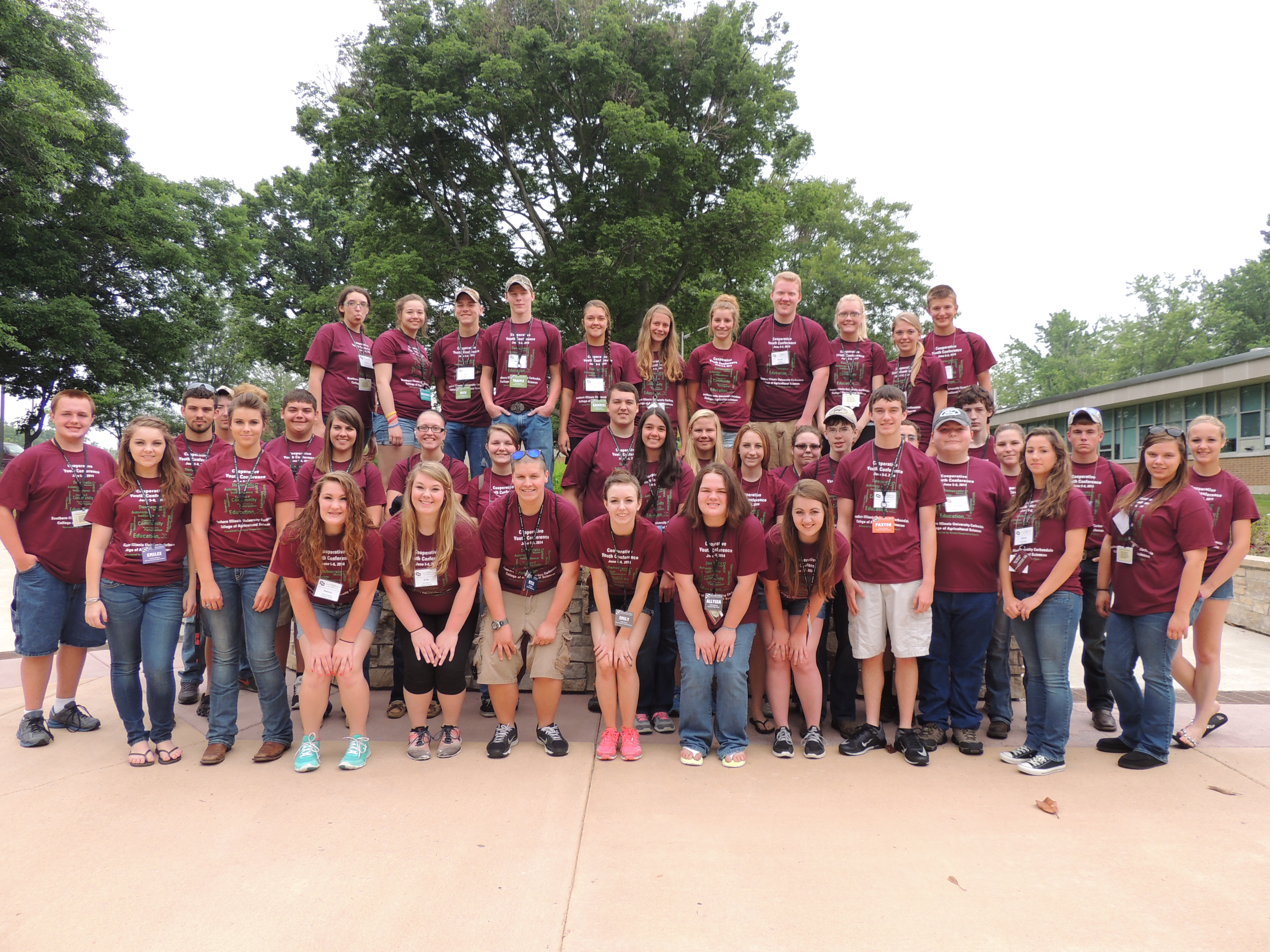 Photograph provided by Karen Jones, Corporate Relations & Cooperative Education, Growmark, Inc.
The College of Agricultural Sciences and the Illinois Cooperative Council hosted the annual Co-op conference for high school students June 5-6, 2014.  This year's event marked the 20th year the conference has been educating youth about the importance of cooperatives and reasons to join. Nearly 50 students from across the state of Illinois attended and listened to presenters from several cooperatives and learned valuable lessons on the advantages of being a member.  Coordinator of Student Recruitment and Success, Peter Dirks, stated "This event draws students throughout Illinois to SIU for two days of fun while learning about different cooperatives.  It is a perfect way for students to connect with community leaders and learn about cooperatives and how they serve their communities."
Students also had the opportunity to stay the night in the residence halls and discover first-hand what it is like to be a student at SIU.  The conference is a great way to educate high school students about cooperatives while helping them develop public speaking and networking skills.  Many thanks to all the students that attended the Illinois Cooperative Council, all the sponsors, and the College of Agricultural Sciences student counselors for making the event such a success!