Five SIUC Crop Science Majors to Receive ISA Scholarships
May 08, 2013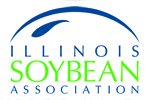 The Illinois Soybean Association (ISA) has awarded 5 of 10 scholarships to SIUC crop science majors.  Five juniors will start receiving scholarships beginning with the 2013-2014 school year.
"We find this scholarship program, funding through the soybean checkoff, provides an opportunity for soybean farmers to invest in bringing new researchers into crop sciences to help us enhance the industry's profitability," says Rowen Ziegler, soybean farmer from LaHarpe, Illinois, and Chariman of the ISA Production Committee.  "We are pleased we can supplement the educational endeavors of students at the four Illinois universities offering crop sciences majors." 
The students will follow an agricultural course of study with concentrations in such areas as plant breeding, biotechnology, plant pathology, weed management or crop management, with an emphasis on soybeans.  Awardees are encouraged to find on-campus employment in soybean research and follow a career path that will lead to graduate school and research.  Scholarships were awarded on the basis of exceptional academic ability, leadership and financial need.  SIUC students receiving scholarships are:  
Elliott Engele, Nashville, Ill.  Engele enters SIUC from Kaskaskia College, and will major in plant and soil science.  He plans to pursue an advanced degree and work for a seed or crop input company while also working with his family's farm.
Ben Hutchcraft, Ewing, Ill.  Hutchcraft attended Rend Lake College, and will transfer to SIUC to complete his degree in plant and soil science.  Hutchcraft hopes to work to improve crop technologies and help farmers maximize crop yields.
Collin Lynch, Taylorville, Ill.  Lynch will major in plant and soil science at SIUC, after having attended Lincoln Land Community College.  His career goal is to work to pursue better soybean yields and agronomic practices.
Kevin Schabacker, Chana, Ill.  Schabacker is transferring to SIUC after completing an associate's degree at Kishwaukee Community College.  He plans to major in crop and soil science and agribusiness and eventually seek a position in crop production, agronomy or a related research area.
Madison Knezwik-Smith, Hamel, Ill.  Knezwik-Smith attends SIUC, and is seeking a degree in plant and soil sciences and agribusiness.  She currently works in weed science, and aspires to become a crop production agronomist. 
The Illinois Soybean Association (ISA) represents more than 45,000 soybean farmers in Illinois through the state soybean checkoff and membership efforts.  The checkoff funds market development, soybean production and profitability research, promotion, issues management and analysis, communications and education.  Membership and advocacy efforts support Illinois soybean farmer interests in local areas, Springfield and Washington, D.C.  ISA programs are designed to ensure Illinois soy is the highest quality, most dependable, sustainable and competitive in the global marketplace.  For more information, visit the website www.ilsoy.org.