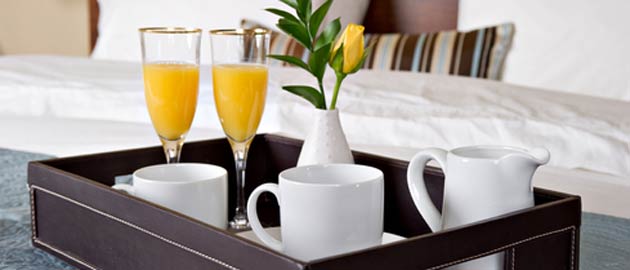 Hospitality and Tourism Administration
Our career-focused bachelor's degree in Hospitality and Tourism Administration arms you with the professional and technical skills necessary to take you places in one of the fastest growing and most dynamic industries in the world.
Discover what it takes to work in restaurant or resort management, marketing or operations.
Learn about the fundamental principles, management concepts and analytical procedures vital for professionals in the hospitality and tourism industry.
Experience exciting, hands-on opportunities for internships, community service and academic excellence.
What will I study?
Core coursework includes hospitality and tourism industries, quantity food production, hospitality human resources, hospitality marketing management, hospitality risk management, service organization management, field experience and senior seminar.
Students complete either two 400-hour or one six-month field experience. The curriculum has a strong business orientation and emphasizes excellence, quality and professionalism.
Our exciting field experience exposes students to a general system of operations and management experiences.
Our game-changing specializations significantly enhance career opportunities and include:
Food Service Management
Lodging Management
Tourism Management
Event Planning and Management
To obtain a minor, students choose 21 hours in electives. Every student works with an advisor to design an individually-tailored program of study that incorporates special interests, career development and personal success.
Our state-of-the-art program arms students with the abilities, skills and knowledge necessary for handling demanding managerial positions. Graduates are groomed to succeed in an increasingly competitive operational environment.
Typical degree program
Here's an example of a typical four-year undergraduate degree program in Hospitality and Tourism Administration.
Our courses will take you to the edge of knowledge and help you find meaningful employment in all facets of the hospitality and tourism industry.