Fall Festival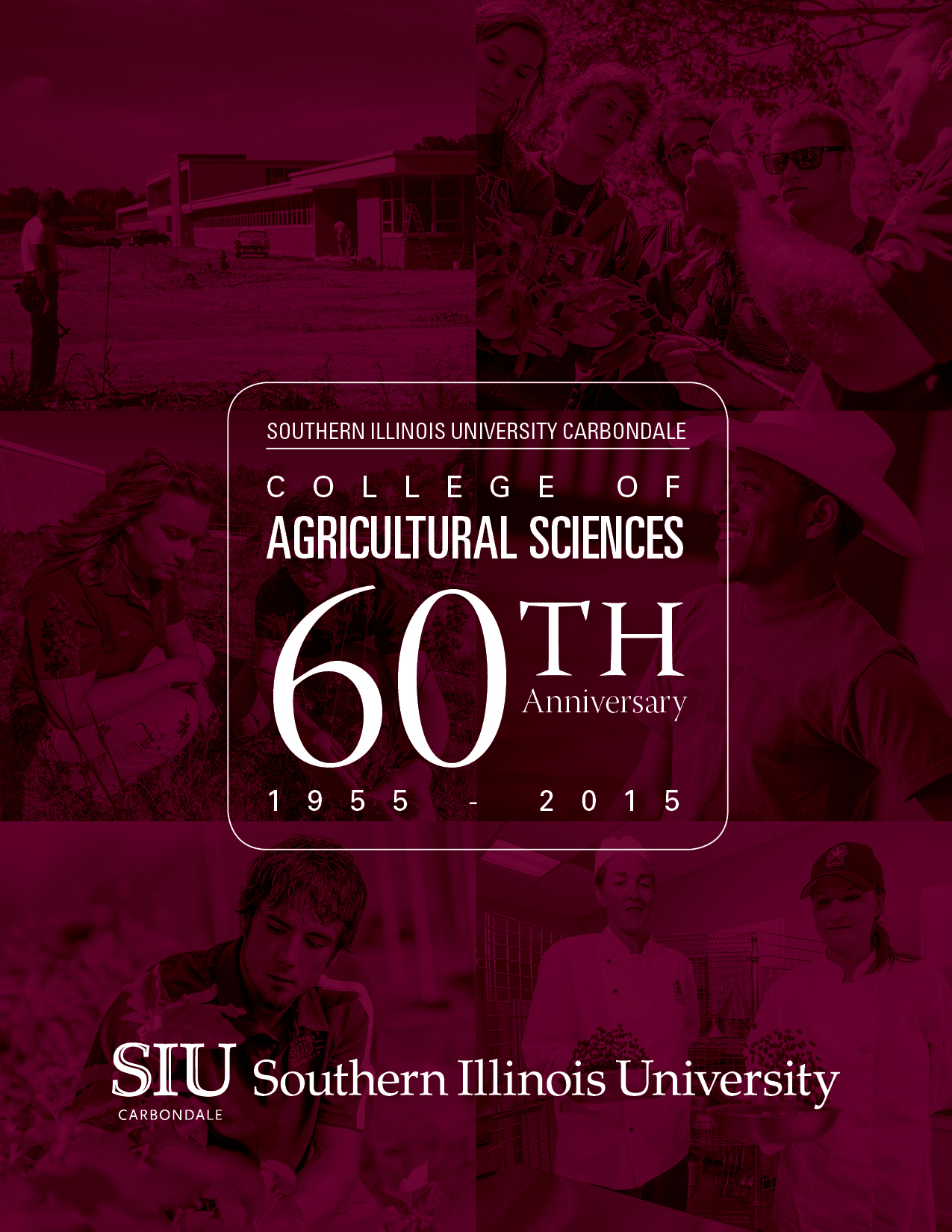 The 60th Anniversary and 3rd Annual Fall Festival is scheduled for October 23rd and 24th.
Friday, October 23
6 p.m. Social
6:30 p.m. Dinner
Program and awards following dinner
Tickets are $15 for meal (ages 6 and under are free). Cash bar will be available. Tickets can be purchased at www.siualumni.com/fallfest. For more information, call 618 | 453-2469 or email collagri@siu.edu.
Saturday, October 24
11 a.m. Homecoming Parade
2:30 - 5:30 p.m. SIU Tailgate
6 p.m. SIU Football vs. Youngstown
For game tickets, call 618 | 453-2000.
SIU Alumni Association's Ag Alumni Society COAS Outstanding Alumnus Awards Guidelines:
Nominations for the 2015 SIU COAS Outstanding Alumnus Awards. Nominees must select which of the three categories best match time post graduation. Award categories are based on time post - graduation and designated as:
A) Early Career, 1-10 years
B) Mid-Career, 11-20 years
C) Lifetime, 21 plus years
Applications are due by August 21, 2015 and individuals will be recognized at the Fall Festival on
October 23, 2015.
Letters of Nomination: Nominations may be made by any person or group.
Nomination Letter(s) should:
Cover letter (no more than 2 pages) to include but not limited to award category (early, mid or lifetime) and strengths, accomplishments, etc.
A 2-page vitae or resume
Application packages should be addressed to:
Victoria Vogt, Secretary SIU Ag Alumni Society
4709 Coxeyville Road
Columbia, Illinois 62236
Nomination materials may be e-mailed to victoria.vogt@siu.edu or postmarked to the above address no later than August 21, 2015. Late nominations may or may not be considered and is left to the discretion of the Society.
Selection Process
Once the Society Secretary receives all of the nomination materials, he/she shall distribute the materials to the rest of the SIU Ag Alumni Society Board of Governors for a decision as outlined in the bylaws. Nominations may be kept and re-nominated for the next two years provided the nominee is still eligible.